You can't avoid having Thanksgiving leftovers. It seems that no matter how much we eat there is always more. Short of your guests grabbing ziplock bags and leaving with all of your food, you have some leftovers you have have to deal with.
Before we begin, don't forget to read this slideshow by BuzzFeed: 17 Thanksgiving Turkey Mistakes Everyone Makes
Here are our  10 favorite Thanksgiving leftover recipes:
Now, that you cooked your turkey the right way, here are our top 10 picks for what you can do with the leftovers:
10: Leftover Thanksgiving Hash from
http://www.fromaway.com/cooking/leftover-thanksgiving-turkey-chorizo-breakfast-hash
9: Turkey Soup with Stuffing Dumplings from
http://www.foodnetwork.com/recipes/turkey-vegetable-soup-with-stuffing-dumplings-recipe/index.html
8: Thanksgiving Pizza from
http://www.foodnetwork.com/recipes/duff-goldman/thanksgiving-pizza-recipe/index.html
7: Turkey Tortilla Soup
http://www.myrecipes.com/recipe/tortilla-turkey-soup-50400000117075/
6: Thanksgiving Mac n Cheese
http://www.myrecipes.com/recipe/dinner-mac-cheese-50400000117073/
5: Turkey and Havarti Sandwich
http://www.southernliving.com/food/holidays-occasions/turkey-leftovers-recipes-00417000069674/page13.html
4: Smoked Turkey Blue Cheese Bites
http://www.myrecipes.com/recipe/turkey-blue-cheese-sandwiches-50400000124728/
3: Turkey, Brie and Peach Panini (Personally, I would add bacon to this)
http://www.foxeslovelemons.com/2013/11/turkey-brie-peach-paninis.html
2: Turkey Cranberry & Boursin Grilled Cheese
http://soupaddict.com/2013/11/turkey-cranberry-boursin-grilled-cheese/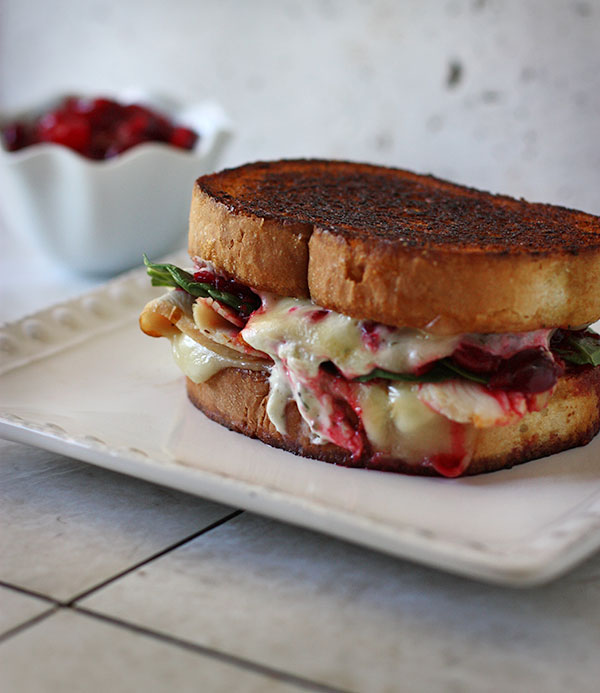 1: Turkey & Stuffing Turnover
http://www.afamilyfeast.com/turkey-stuffing-turnovers/
What do you do for thanksgiving leftovers? Tell us on our Facebook page. We'll pick our favorite and blog about it!