The Discovery Winestation. Just look at it. It's magnificent. No kitchen should go without this appliance.

Need this for your kitchen remodel? Check it out here.
I love the wood burning stoves. This one is an oven and a stove.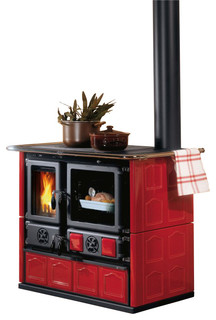 I want this now. How freeking cool! Read more about it here.