If you are like most people, you go on with your daily lives and routine without a stumble. But, what happens when a real emergency hits? We don't think about preparing for some disasters: we put fire extinguishers in our homes, we have hospitals for physical emergencies, but what about when a big disaster happens to a region? Do you also have enough food for a few days? How about water? Are you prepared to live without electricity? Just like a fire extinguisher in our home, a few skills and a plan can make a big difference for disaster recovery. Unfortunately, these events do happen. Earthquakes, storms, hurricanes, and other natural disasters are a reality and there is nothing we can do about it … except be as prepared as possible. That is why we need to make disaster recovery plans.
These are a few tips to get you started on your disaster recovery plan.
Number 1:
Know how to distill water. Water is essential for life. Distilling water makes it safe to drink. This is a very valuable trick in an emergency.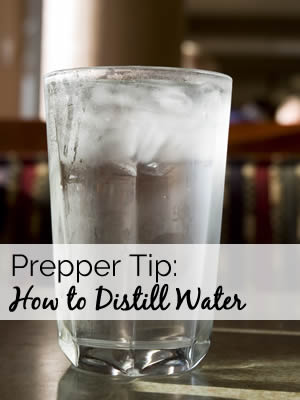 Read this article to learn how.
Distilling water is actually very easy with the right know-how.  Make sure you are prepared to do this when the time comes.