Great job, you got your significant other a bouquet of fresh cut flowers or roses for Valentine's Day! That's sure to win you some points (not that you need them, right?). Do you need some tips to help your fresh cut roses last longer in the vase? Look no further!
The first step is to make sure you cut the stems of the flowers. I prefer to do this in a large bowl with water in it. Submerge the stems and cut them under the water, at an angle. This will not only make them look nice, but also allow them to soak up more water.
Step two, remove any leaves that will be in the water in the vase. The leaves are usually the first to get stinky due to bacteria rapidly growing on them.
Step three, add a pinch of sugar to the water for the plant to eat. Just a pinch will do!
Step four, add a drop of Young Living Thieves oil to the water. Thieves may help the flowers maintain good health for a longer period of time.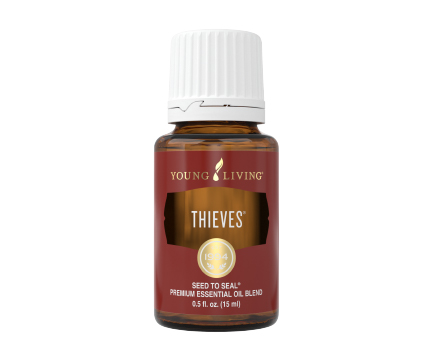 Are you looking for one last incredible gift for your special person? Get them a Premium Starter Kit from Young Living! The Premium Starter Kit contains the Thieves Essential Oil mentioned above, along with 10 other popular oils, a home diffuser, and samples of other products. Once you order your Premium Starter Kit (HERE), you will also receive a 24% discount on your future orders (membership is maintained by purchasing $50PV in a rolling calender year). Yes, there's something in it for you too! There are actually essential oils that may help with low libido. I'm not making assumptions, well, maybe I am…. Seriously, these oils are amazing for many, MANY different things.
From Your New Favorite Lemon Dropper,
Sarah Souhrada
Disclaimer:
We as Young Living Independent Distributors do not claim to be medical practitioners. We do not diagnose, treat or prescribe any medical treatment or advice. You should always discuss treatment of medical conditions with your medical practitioner before using any alternative therapies, natural supplements, or vitamins. The following safety precautions are guidelines only. You should consult with any aromatherapist about essential oil usage and always inform your primary care physician what you are using as they may not be conducive with his/her prescribed therapy and medications.
Essential Oil Rules for Safety:
1. Keep Essential Oils in a secure place away from children and pets.
2. Use a variety of essential oils and rotate those which you use often to avoid sensitization and irritation. If you use a blend for 3 days, take a minimum of 3 days off and use an alternate blend those 3 days.
3. The following essential oils should be avoided during pregnancy: Single Oils: Basil, birch, calamus, cassia, cinnamon bark, hyssop, Idaho tansy, jasmine, lavandin, mugwort, rosemary, sage, tarragon, thyme, wintergreen. Synergistic Use the following with caution: Single Oils: Angelica, cedarwood, chamomile (German/blue), cistus, citronella, clary sage, clove bud, cumin (Black), cypress, davana, fennel, bay laurel, marjoram, mountain savory, myrrh, nutmeg, peppermint, rose, spearmint, vetiver, yarrow.
4. Read and follow instructions carefully.
5. Always take precautions with using Aromatherapy.
6. Unless otherwise stated, never use essential oils on your skin without diluting the essential oil with a carrier oil. A skin test is recommended prior to use. If you experience any soreness, redness or irritation do not use the blend.
7. If an essential oil or essential oil blend gets into your eye, flush the eye immediately with a carrier oil or cold milk. Seek medical attention if the stinging and/or irritation continues.
8. Do not use more than 2 drops of the following essential oils when used in a bath the first time: Aniseed, Black pepper, Camphor (rectified), Citronella, Clove, Eucalyptus globulus, Ginger, Juniperberry, Peppermint, Sage, Spearmint, Thyme.
9. If allergic to certain foods, do not use essential oils or carrier oils that come from those foods.
10. The following essential oils should be avoided if you have epilepsy: Cajeput, Camphor, Eucalyptus, Fennel, Peppermint, Rosemary