Front Lawn Vegetable Garden
We are pleased to introduce Shawna Coronado as a new contributor. Shawna is a well known author, photographer and media personality. She has a beautiful website, http://shawnacoronado.com/.  Shawna is also a great speaker. Click here to find out how you can book her for your organization.
Front Lawn Vegetable Garden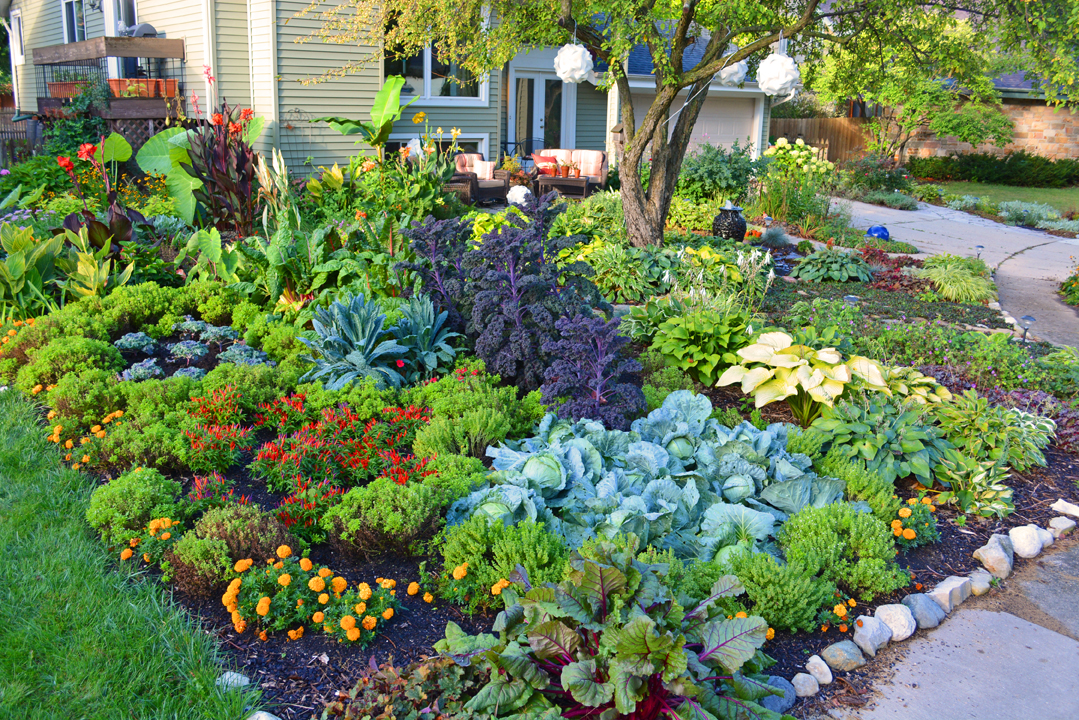 In 2012 I laid out a sun-ray vegetable garden design which has become a very popular post (see photo right). It's been so successful that I have decided to try different designs in this test garden every year. I'd like to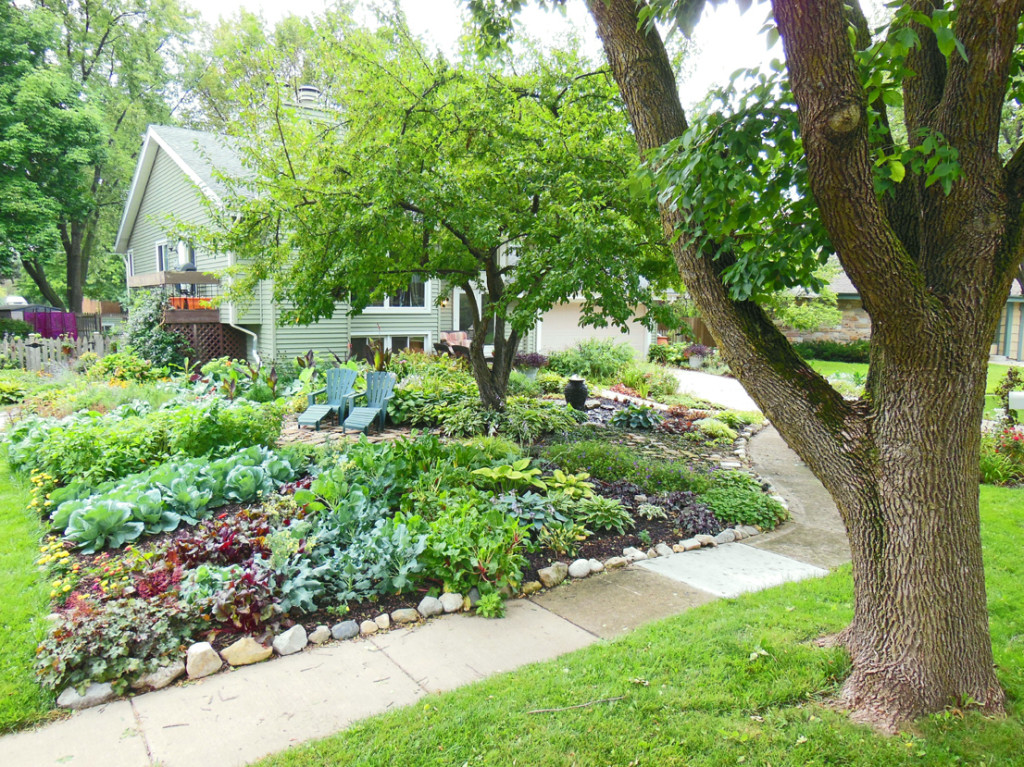 encourage every day gardeners who want to have front lawn ornamental edible gardens to try crop rotation, soil maintenance, and variety within their gardens in order to continue with their stronger level of organic vegetable production. Rotating crops and varying positioning of the vegetables on an annual basis helps the soil stay happy. If you have happy soil, you have a happy garden.
This past season I worked to create a flower design whereby the front lawn vegetable garden, if photographed from the sky, would look like a giant flower. I did this by planting five key ornamental edible vegetables in different zones of the garden to resemble "petals". Outlining the petals is a mix of "smelly herbs" and marigolds to help discourage neighborhood rabbits. The flower center is a mix of lacinto kale, basil, and flowers. Below is the hand-sketched garden design I drew up to aid in planting the garden – For more click HERE.
For more gardening tips click HERE.
Do you have a gardening tip to share? We would love to hear from you. Submit your gardening tips HERE.