Anti-Aging Beauty Regimen You Can Do at Home
Go to a beauty store and for sure, you'll be bombarded with all sorts of products designed to remove wrinkles and fine lines. These skincare products are formulated to make you look younger. And some consumers can attest that these actually work.
But of course, efficacy is not the only issue here. The question we should all be asking is: are these safe for our health?
Commercial skincare products are loaded with toxic chemicals that you should stay away from. On top of the list we have coal tar dyes, dibutyl phthalate, formaldehyde, parabens, fragrance, petrolatum, sodium laureth sulfate and triclosan. Studies have found that these chemicals can increase the risk of reproductive problems, endocrine ailments, and even cancer.
Instead of going to a beauty store, it would be safer (and less expensive) to head to your kitchen to make your own anti-aging beauty recipes. Yes, there are many natural ingredients in your pantry or refrigerator that you can use to make your own facial scrubs, masks, and creams. Here are some that you'd want to try:
Avocado Face Mask& Wrinkle Reducer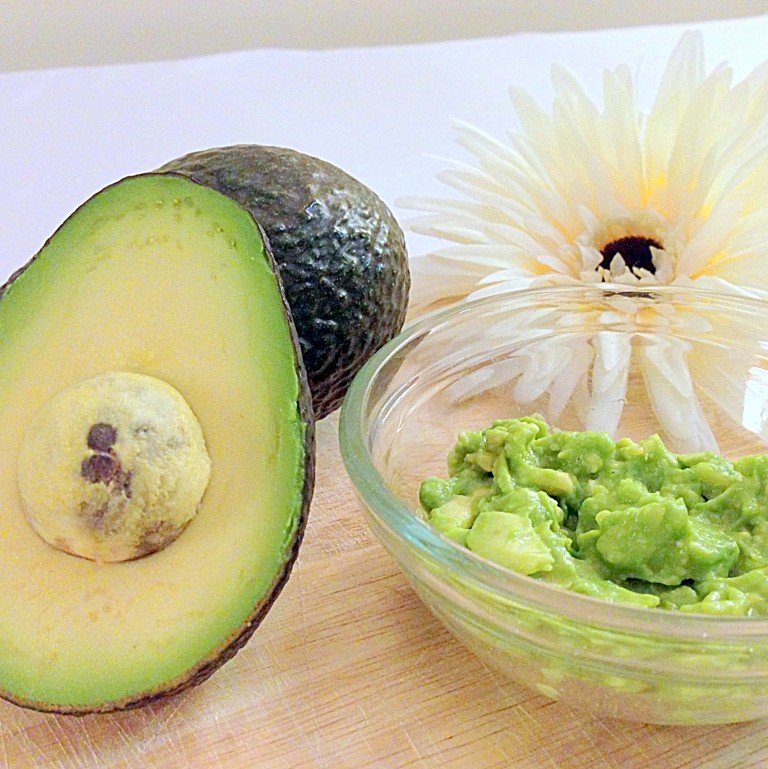 Unless it's Superbowl, there's always plenty of avocado in the supermarket. And you can use this to create this wrinkle-reducing face mask. Avocado is a great source of oleic acid, an effective moisturizing ingredient. It also has vitamin E, an antioxidant that combats free radicals. So does wheatgrass, which also has anti-aging vitamin A. Yogurt's lactic acid, meanwhile, exfoliates the skin and evens out skin tone.
What you'll need:
1 cup avocado cubes
2 tablespoons plain yogurt
1 tablespoon wheatgrass juice
How to make:
Put all ingredients in a blender and puree until consistency is smooth and paste-like. Put on a thick layer of the mixture on your face. Let it sit for 20 minutes or until dry. Rinse with cool water. Apply toner afterwards.
Blueberry, Oats, Honey & Nuts Exfoliating Facial Scrub
This bunch seems like a delicious idea for breakfast. But this recipe is actually food for your face. Antioxidants in the almonds and blueberries can ward off skin aging signs like wrinkles and fine lines. Essential fatty acids in almonds have potent anti-inflammatory properties, which will help clear acne and other blemishes. And let's not forget about honey's antiseptic and antibacterial powers. Honey is also a natural humectant that absorbs and locks in moisture. On top of these, fresh milk cleanses the skin and brings back its natural glow.
What you'll need:
1/4 cup blueberries
2 tablespoons whole oats
1/4 cup almonds
1 tablespoon honey
2 tablespoons fresh milk
How to make:
Put all ingredients in a food processor. Puree until the consistency is smooth. Slather a thick layer on your skin, and spread evenly. Let it sit for 20 minutes or until dry. Massage your face to remove the dried crumbs. Rinse with cool water. Apply toner. Use this mask once a week.
Walnut & Blackberry Face Scrub
Like blueberries, blackberries are also super fruits that are packed with vitamin A, vitamin C, vitamin E, and lots of antioxidants. As you can expect, these can efficiently minimize signs of aging. Walnut are gentle but effective exfoliant to get rid of unsightly dead skin cells.
What you'll need:
1/2 cup blackberries
1/2 cup walnuts
How to make:
Mash blackberries with a fork or put in a food processor to blend. Add walnuts and blend some more. The result will be a smooth paste. Spread a thick layer on your skin. Massage it onto your face. Leave it on for 10 minutes before rinsing.
There are many ingredients at home that you can use to make recipes that will make you look fresher and younger. Turn back the hands of time without spending too much or exposing yourself to toxic chemicals from commercial skincare products.