Week 15 Tailgating Desserts
This is part of a weekly series where we feature tailgating ideas and recipes. This weeks theme: tailgating desserts. Visit our tailgating homepage for all the posts in the series HERE.
Last week in the NFL, Carolina remained undefeated and clinched not only a playoff spot, but their division as well. Other teams making the playoffs include: New England and Arizona. This week should really firm up the playoff picture.
Check out the week 14 highlight video:
Ever wonder where NFL fans are distributed geographically? We found this cool map:
Pretty quiet on the college level last week. Navy beat Army for the 14th time in a row in the annual Army / Navy game.
Here are the college playoff bowls from fbschedules.com:
Here are our tailgating dessert picks for this week:
Football Cookies and Cream Dip
Recipe HERE.
Football Shaped Oreo Truffles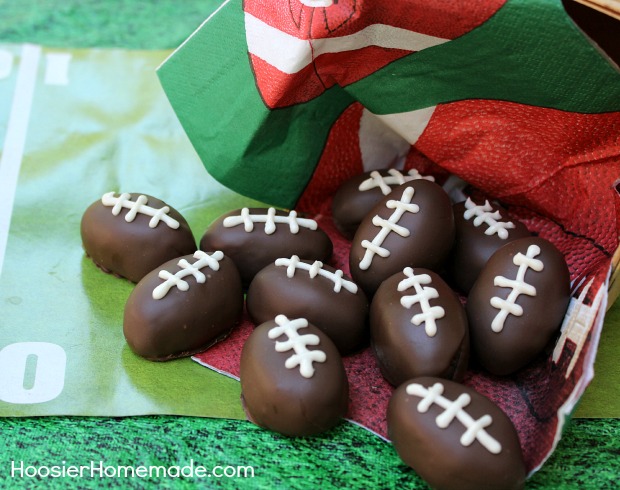 Recipe HERE.