Chocolate Peanut Butter Pretzel Toffee
This Chocolate Peanut Butter Pretzel Toffee recipe is from My Life Cookbook.com. Denise is a featured food blogger on Dan330.com.
This is my last toffee recipe… I promise. It's so addicting and so easy to make. However this pretzel toffee is hands down my favorite. I don't know what it is about me and pretzels and sweet things but I have been on such a pretzel kick. This is very similar to the Coconut Toffee I did last week but instead of crackers you are using pretzels as the base. Again, this recipe only takes minutes to make and is so delicious. It's the  perfect homemade gift … that is if you don't eat it all yourself.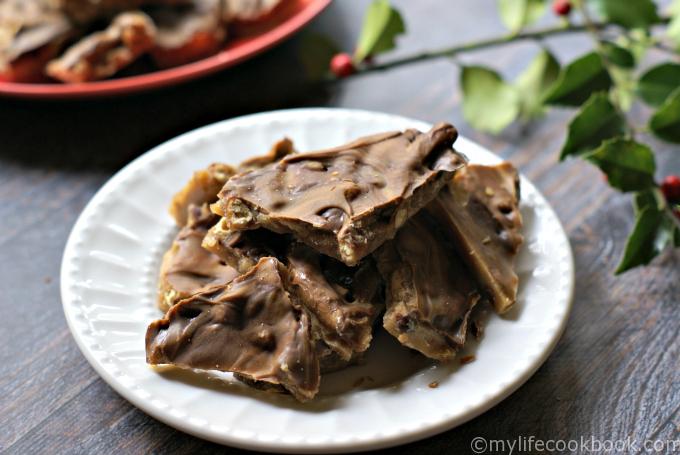 For more about our food category click HERE.
For more great recipes click HERE.
Do you have a recipe to share? We would love to hear from you. Submit your recipes HERE.