Cranberry White Chocolate Hazelnut Pie
This Cranberry White Chocolate Hazelnut Pie recipe is a guest blogger submission.
This pie may not be much to look at, but don't let the bland exterior fool you. It's full of flavor inside. It's actually bursting with wonderfulness below that golden brown sugary top.
Now, your hazelnuts are going to get nice and toasty in that pie, and they are delicious complement to cranberries and white chocolate. Hazelnuts feel…. holiday-ish.
They're a nut that doesn't get enough love, and I feel like I only see recipes with hazelnuts around Christmas. For whatever reason, they feel like a holiday-ish nut to me now, so they're fitting for a Christmas pie.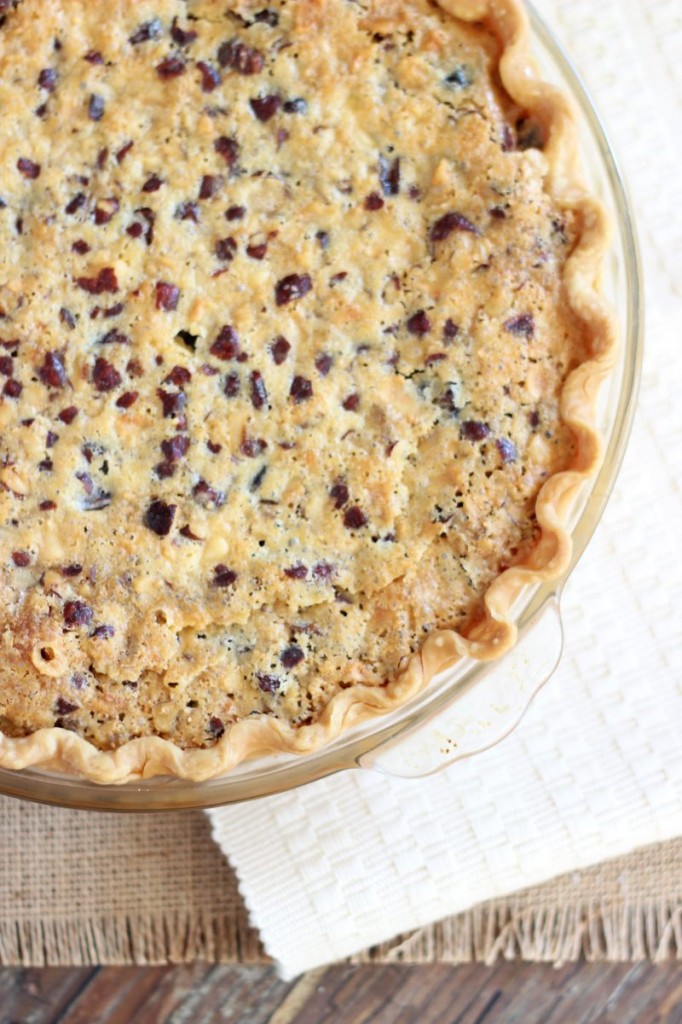 Sweet gooeyness of a pecan pie, but with hazelnuts, melted white chocolate, and Frangelico-soaked cranberries!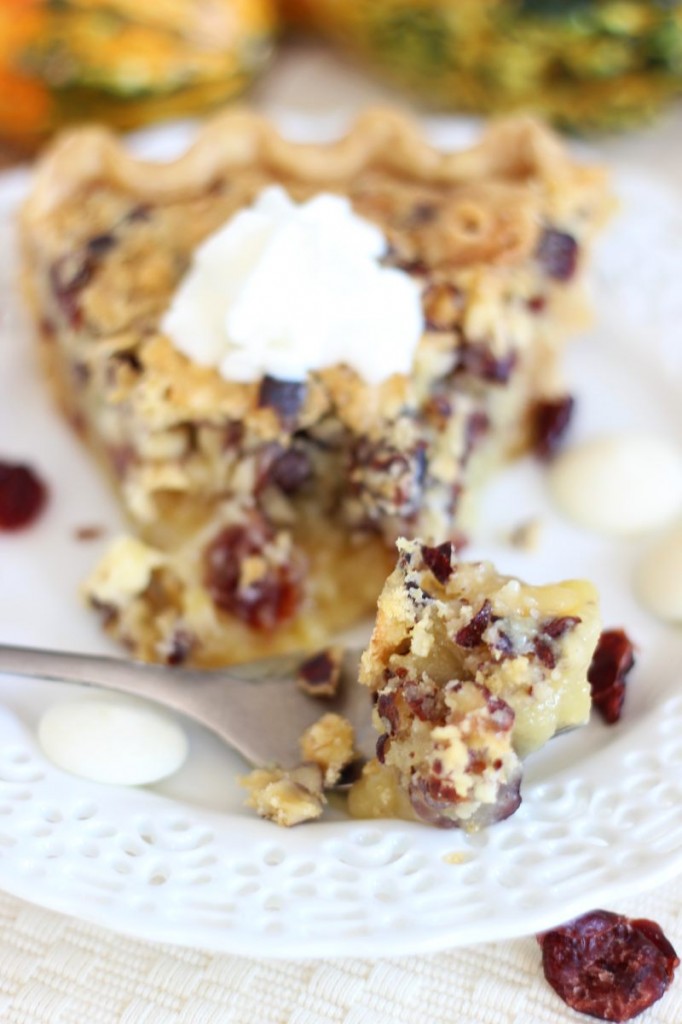 Get the RECIPE!
More from The Gold Lining Girl… 
For more about our food category click HERE.
For more great recipes click HERE.
Do you have a recipe to share? We would love to hear from you. Submit your recipes HERE.