Healthy French Onion Dip
Trevor and Jennifer are featured food bloggers on Dan330.com.
Now, let me tell you something, this recipe for healthy french onion dip has HALF the calories of your standard french onion dip.
But I promise you won't be missing the "real" stuff, because I still sneak in juuuust a touch of mayo to keep that flavor we all love in a french onion dip.
Let me break it down for you.
This healthy french onion dip is
#1: Healthy…er. Like I said, it has HALF the calories of a standard FOD (french onion dip 😉 ), but I still use some mayo, so it's not 10000% healthy, ok? 😉
#2: Ridiculously easy.
#3: Ridiculously yummy. This dip is best friends with chips.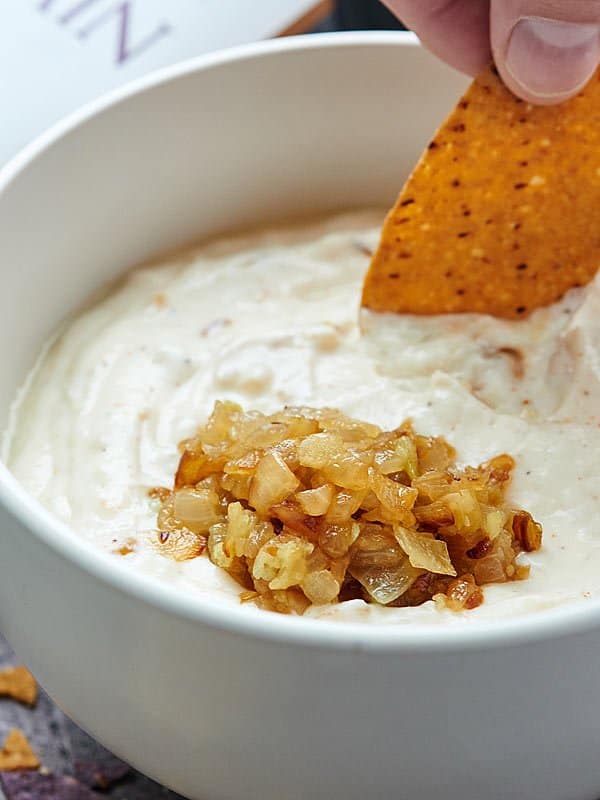 For more about our food category click HERE.
For more great recipes click HERE.
Do you have a recipe to share? We would love to hear from you. Submit your recipes HERE.