Red Velvet Pancakes with Raspberry Cream
This Red Velvet Pancakes with Raspberry Cream recipe is a guest blogger submission.
Fluffy buttermilk red velvet pancakes with subtle cocoa flavor, topped with a marshmallow raspberry cream! A sweet and indulgent treat to share with your special someone for Valentine's Day!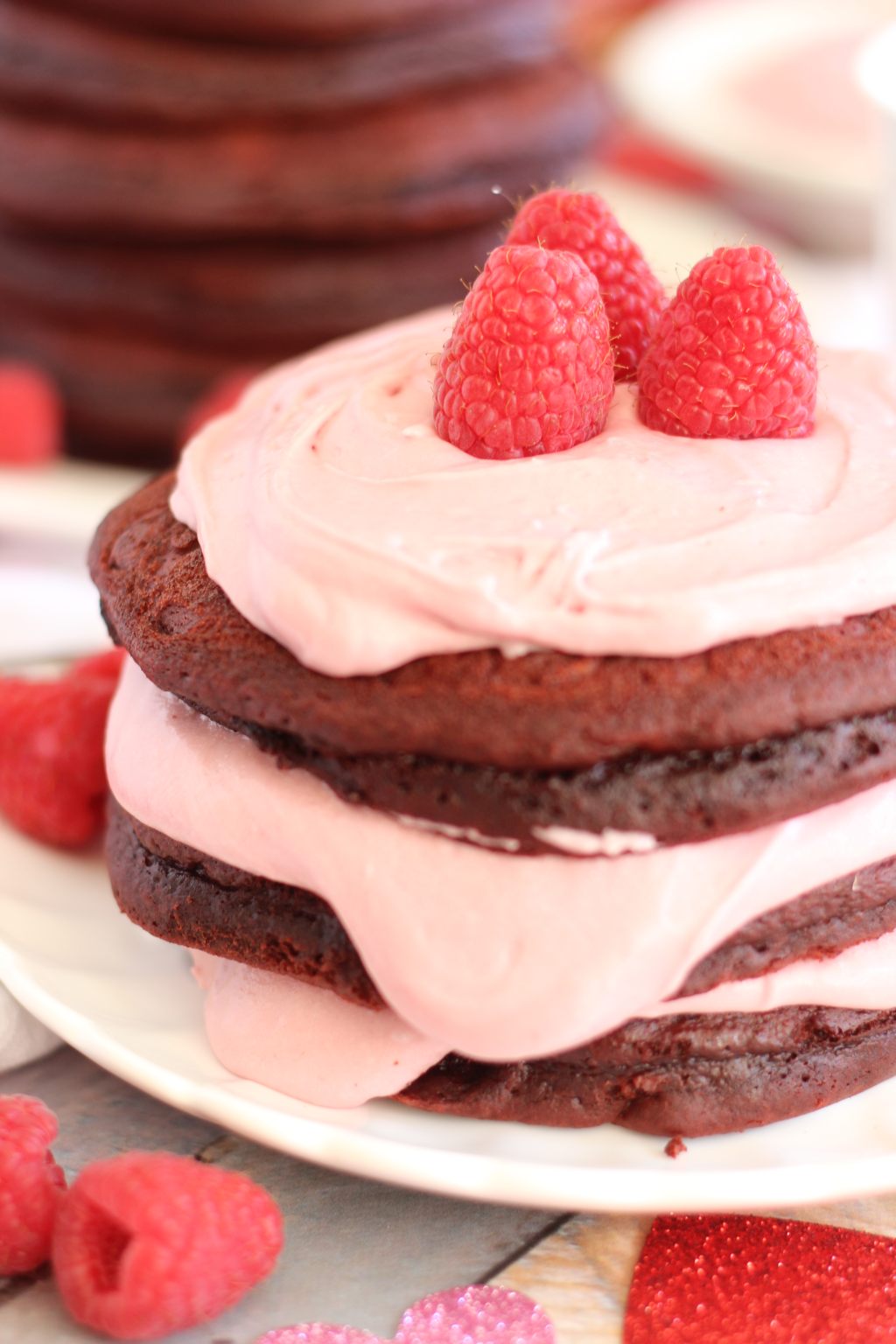 I would proudly serve these to my Valentine this year for Valentine's Day breakfast or brunch, and it would be to provide a perfect sweet treat for my Valentine, unlike last year's pancakes where I was making him use them up! Quick to prepare, you will make a statement that you care, without spending hours in the kitchen!
Get the RECIPE!
More from The Gold Lining Girl…
For more about our food category click HERE.
For more great recipes click HERE.
Do you have a recipe to share? We would love to hear from you. Submit your recipes HERE.