Roasted Garlic Bruschetta with Sunflower Seed Pesto
This Roasted Garlic Bruschetta with Sunflower Seed Pesto recipe is a guest blogger submission.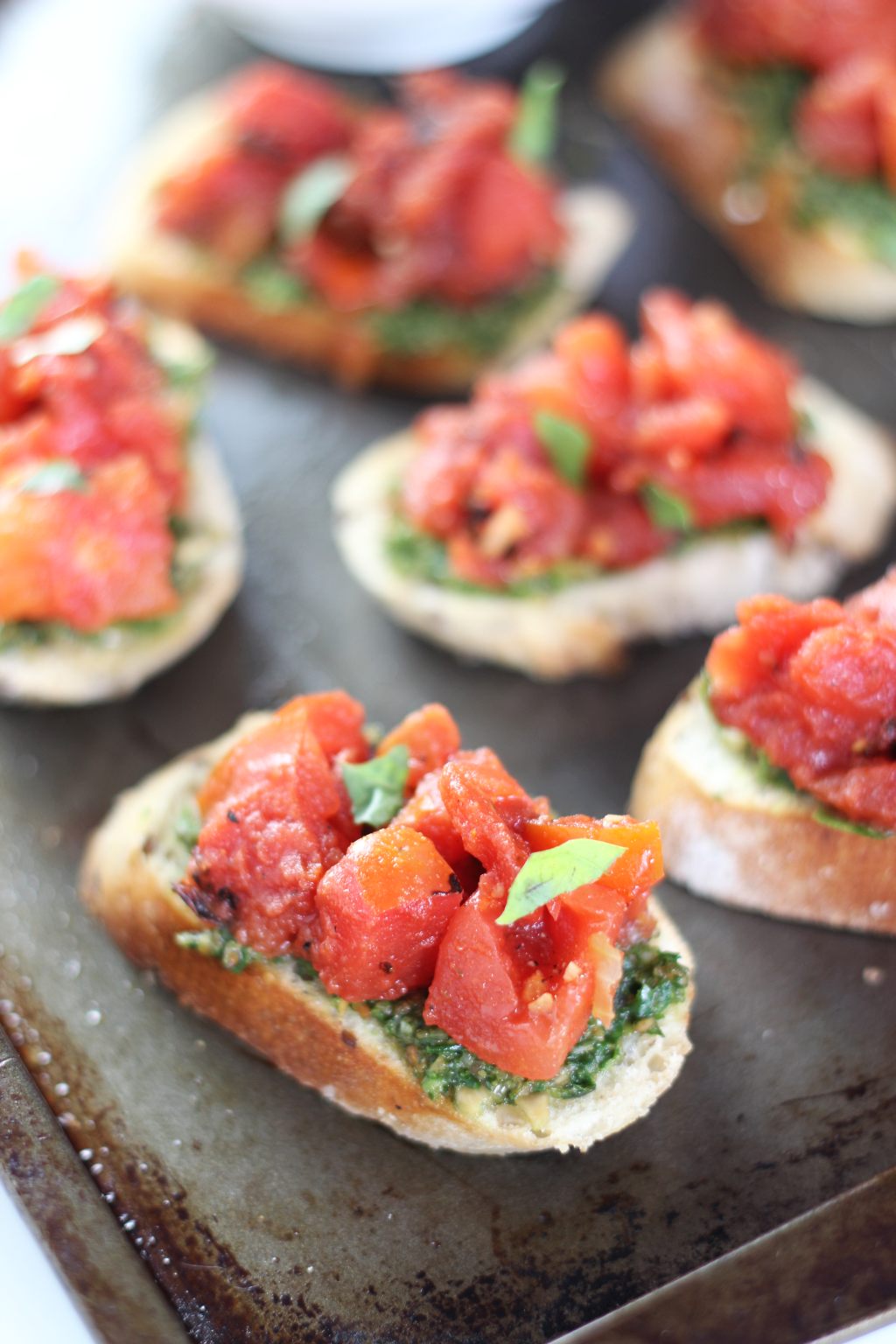 Basil, arugula, and sunflower seed pesto is spread onto olive-oil toasted baguettes, which are topped with roasted garlic tomato Bruschetta!
I have the perfect game-time recipe for you! Bruschetta probably sounds too fancy for football-watching, but I live with an Italian, and as far as he's concerned, every occasion is an occasion for Italian food, including football Sundays. I tend to agree.
Besides this Bruschetta is ultra-easy to make, and I'll share several short-cuts that help pull it together quickly for easy, stress-free recipe-making. You can focus on hanging out with friends and family, and on the football games, instead of spending hours in the kitchen.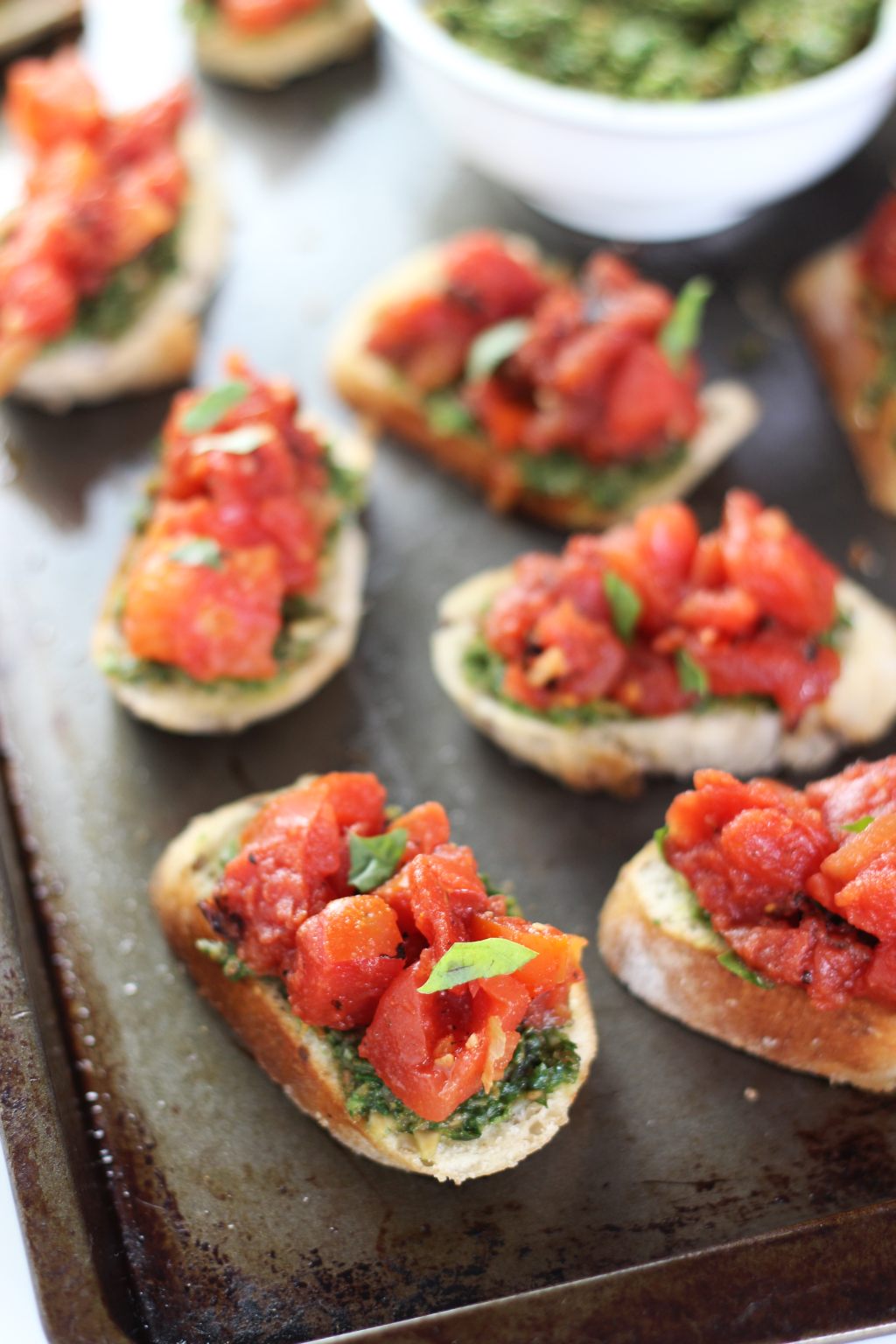 More from The Gold Lining Girl…
For more about our food category click HERE.
For more great recipes click HERE.
Do you have a recipe to share? We would love to hear from you. Submit your recipes HERE.