Super Bowl 50 – Tailgating Recipes for Champions
One more game left in the 2015 / 2016 season. Denver vs. Carolina. Hard to believe we are almost done with football for another year. Did everyone survive last week with only a pro bowl game to watch?
Personally I could do without the pro bowl. It is kind of like hockey without skates. Slow, half-hearted and you don't really see the skills that got the players selected put on display. They seem to be going through the motions just enough to justify a Hawaiian vacation.
Once again, our team isn't in the Super Bowl so our favorite part of the big game is…… the commercials.
Here is a compilation of the best Super Bowl Ads this year:
Now for a Championship worthy Super Bowl Party, you may want to try some of these recipes:
Baked Blooming Onion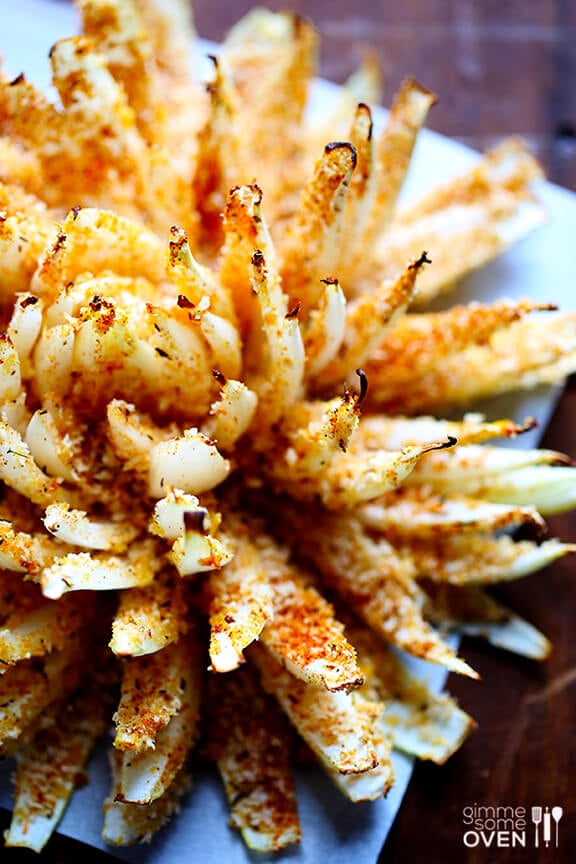 Recipe HERE.
Prosciutto Wrapped Asparagus
Recipe HERE.