No Bake Dark Chocolate Tart
This No Bake Dark Chocolate Tart. It is divine. If I could, I would write a poem just for this chocolate tart. But I'm no Robert Frost, sadly. Let's just say that this is what love would taste like, if we could taste love, that is. Can you tell I'm on a chocolate high? Please ignore my literary skills. Lol.
Honestly, and I'm not joking here, this will make you look like a Chocolate Goddess/God to whomever you serve it. And then they will be in love with you forever. Don't tell them how easy it is to make this chocolate tart, because then you'll just lose your hold over them.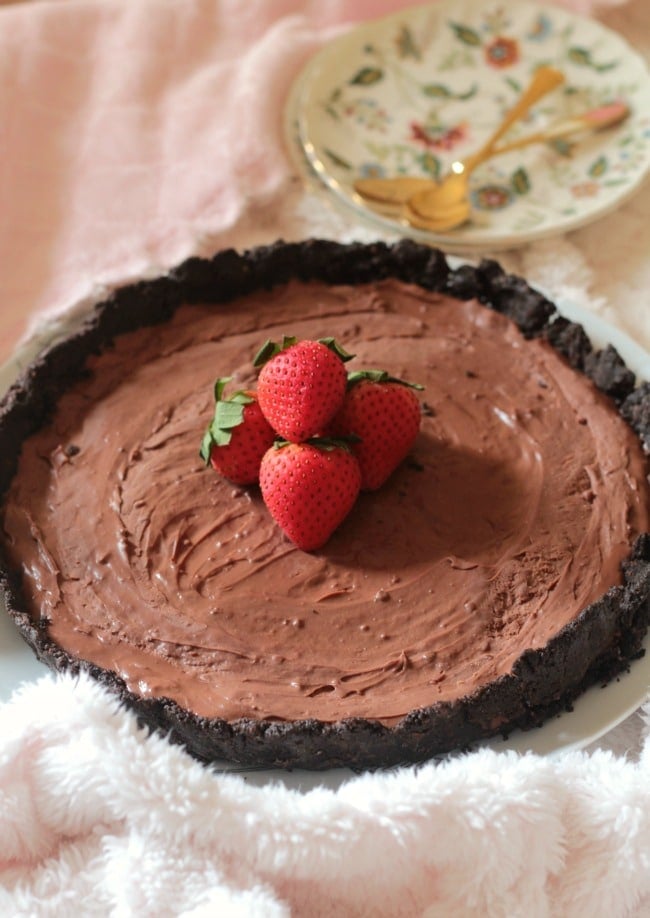 For more about our food category click HERE.
For more great recipes click HERE.
Do you have a recipe to share? We would love to hear from you. Submit your recipes HERE.