Chocolate Pudding Dessert
After trying this Chocolate Pudding Dessert, you will most likely have a new favorite pudding recipe. This smooth and decadent chocolate pudding is made with just a handful of ingredients and topped with a sweetened whipped cream, making it a wonderfully sweet dessert. Instant coffee is added to enhance the chocolate flavor in this decadent pudding. This recipe is definitely a chocolate lover's comfort food!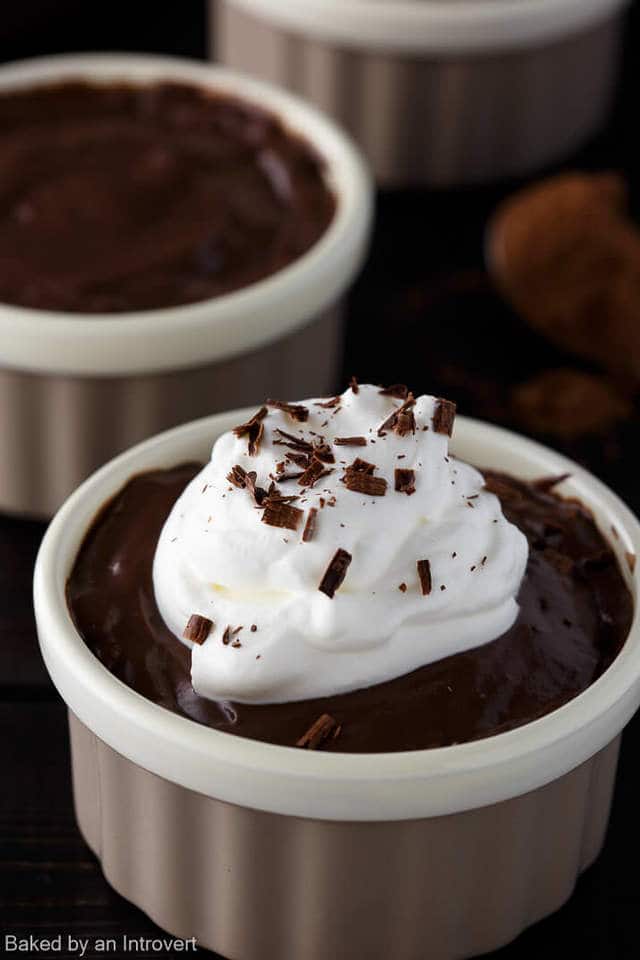 See the recipe on Baked by an Introvert.
For more about our food category click HERE.
For more great recipes click HERE.
Do you have a recipe to share? We would love to hear from you. Submit your recipes HERE.