Mint Chocolate Swirl Bark
Mint chocolate swirl bark with Mint Oreos and Andes Mints!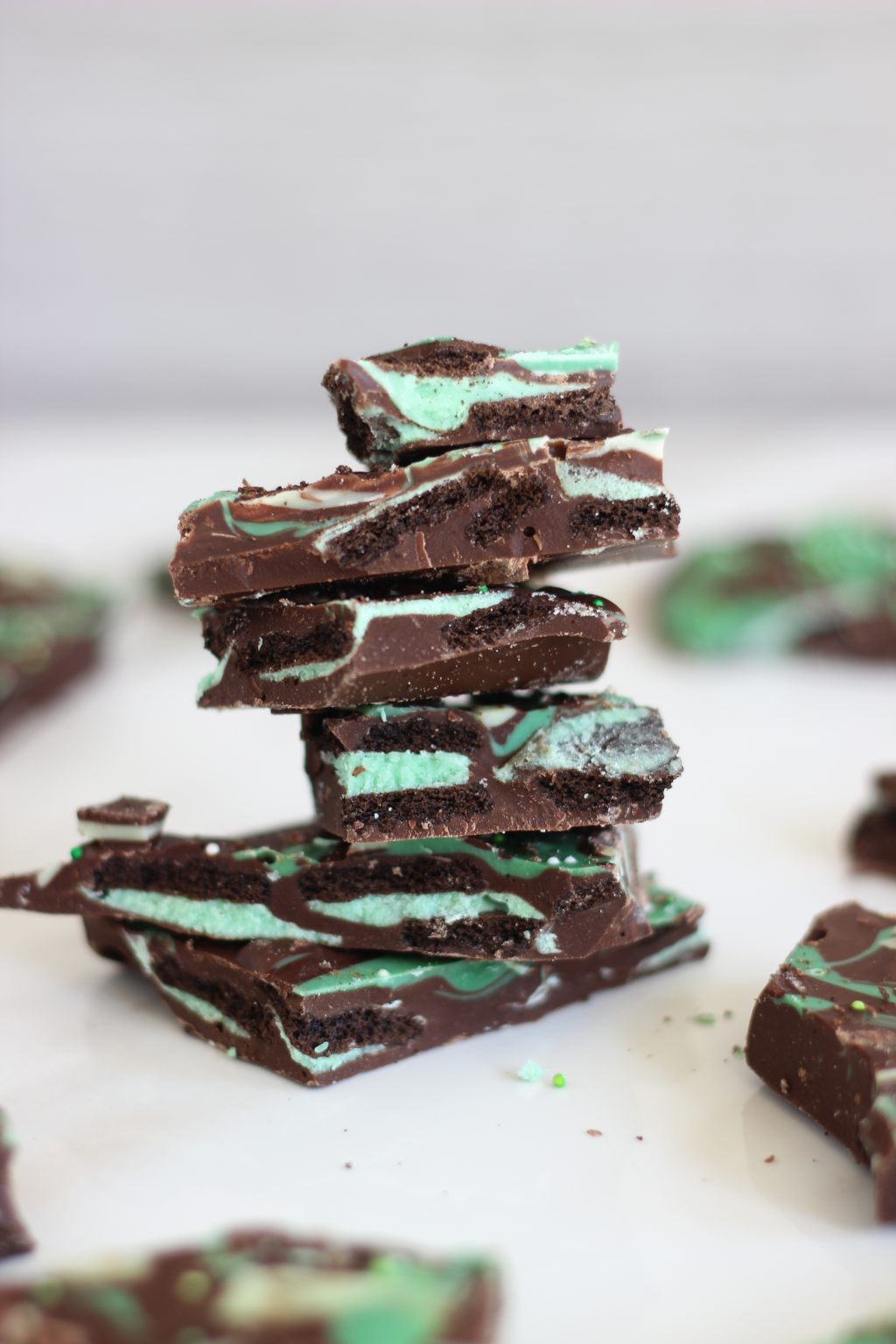 This Mint Chocolate Bark starts with a slab of milk chocolate, with a touch of mint extract, and I folded in chopped Mint Oreos, and then swirled it with green candy melts (just for color!), and topped with chopped Andes mints (= more mint chocolate goodness!).
Ready in minutes, you can throw this pretty bark together, and what is better than mint and chocolate and Oreos together to celebrate St. Patty's day??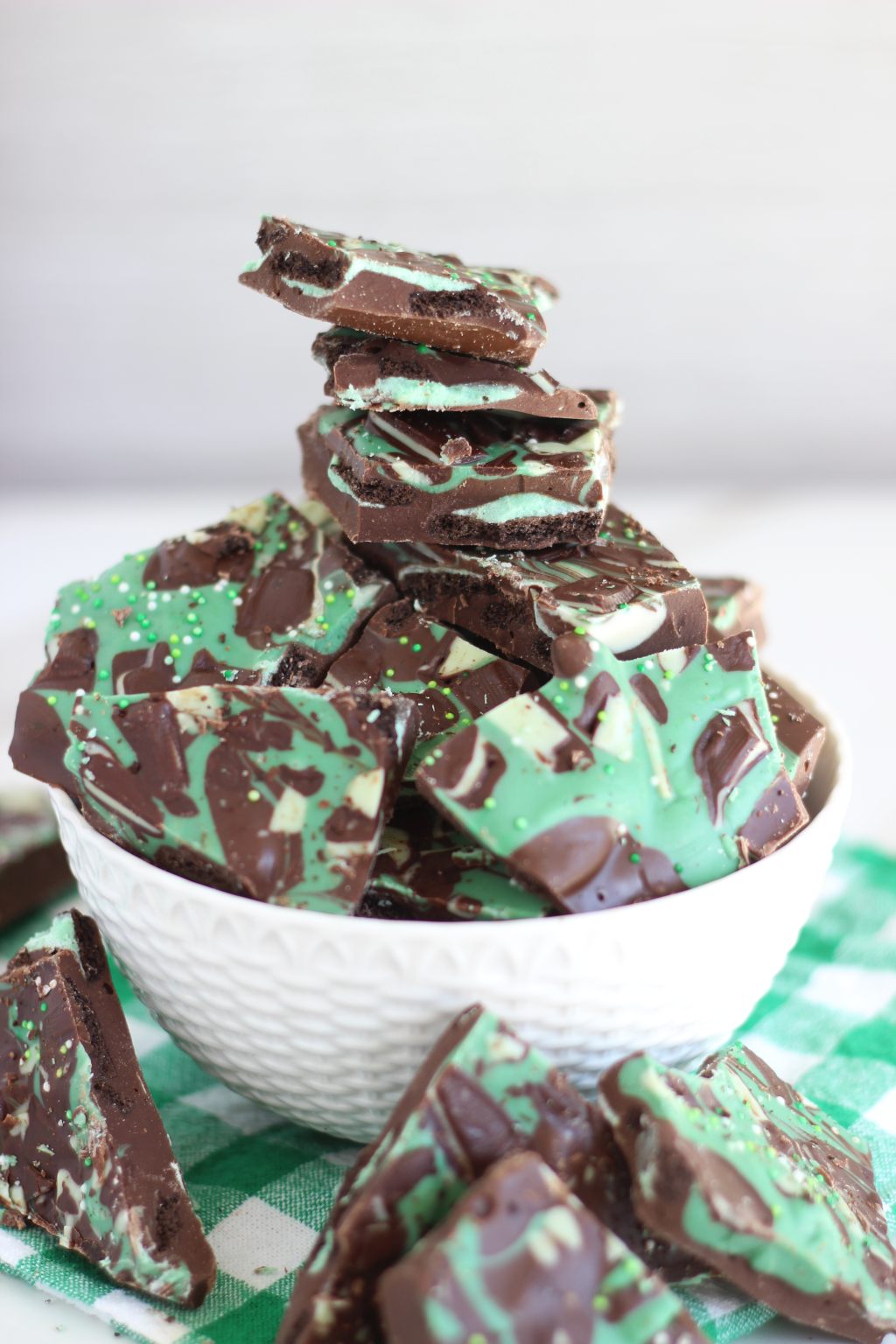 Get the RECIPE!
More from The Gold Lining Girl…
For more about our food category click HERE.
For more great recipes click HERE.
Do you have a recipe to share? We would love to hear from you. Submit your recipes HERE.