The Perfect & Classic Manhattan
This The Perfect & Classic Manhattan recipe is a guest blogger submission.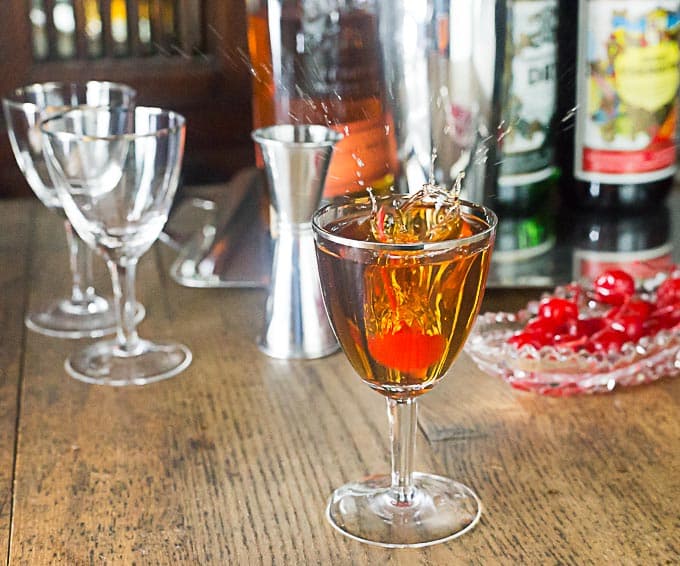 How to make a classic manhattan cocktail and a "perfect" manhattan. The "perfect" style will blend in sweet and dry vermouth and the classic only uses sweet vermouth. Take your choice of a favorite whiskey: bourbon, rye, Canadian or Irish. Stir, strain and serve up or on the rocks.
Some prefer rye whiskey, others bourbon. Bitters anybody? Some forgo the bitters altogether. Do you prefer cherry juice or cherry liqueur? Or, how about a lemon peel as a garnish? It's always a nice touch. As you can see, the sky's the limit. Aah, and last but not least… Do you like yours shaken or stirred?
Read More->
For more about our food category click HERE.
For more great recipes click HERE.
Do you have a recipe to share? We would love to hear from you. Submit your recipes HERE.