Easy Baked Iced Vanilla Donuts
This recipe for Easy Baked Iced Vanilla Doughnuts makes a much healthier version of a popular treat. They may be baked instead of fried but taste just as good. They're soft, full of vanilla flavor, and generously topped in a creamy vanilla icing.
These doughnuts are really amazing.  They are soft, fluffy and it might be odd to say, but they are like real doughnuts.  I say that because quite often, homemade baked doughnuts are more like cakes with a hole in the middle, but that's not the case here.  They are just as good as the doughnuts you get in a bakery, but without being fried so there is a lot less guilt.  The recipe only calls for four tablespoons of butter (including the icing), so they have a fraction of the calories that fried doughnuts have.  I used vanilla in both the batter and the icing so they are full of flavor too.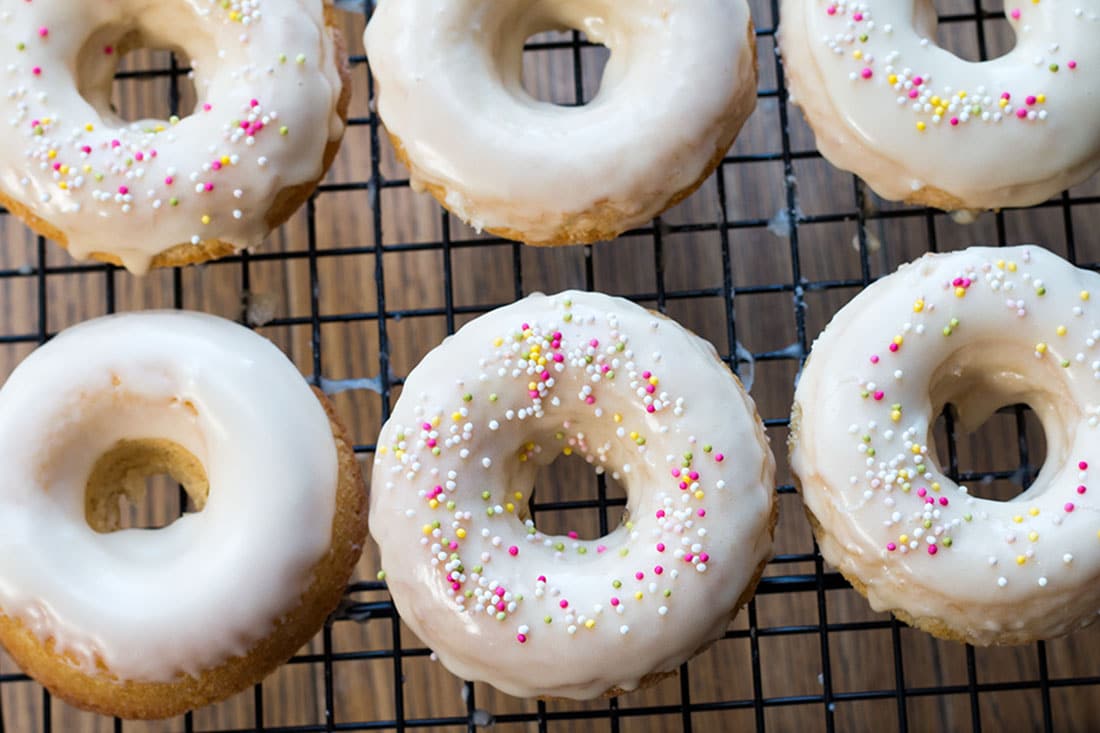 For more and the recipe click HERE.
For more about our food category click HERE.
For more great recipes click HERE.
Do you have a recipe to share? We would love to hear from you. Submit your recipes HERE.