Sriracha Cream Cheese Cheeze-It Sandwiches
This Sriracha Cream Cheese Cheeze-It Sandwiches recipe is a guest blogger submission.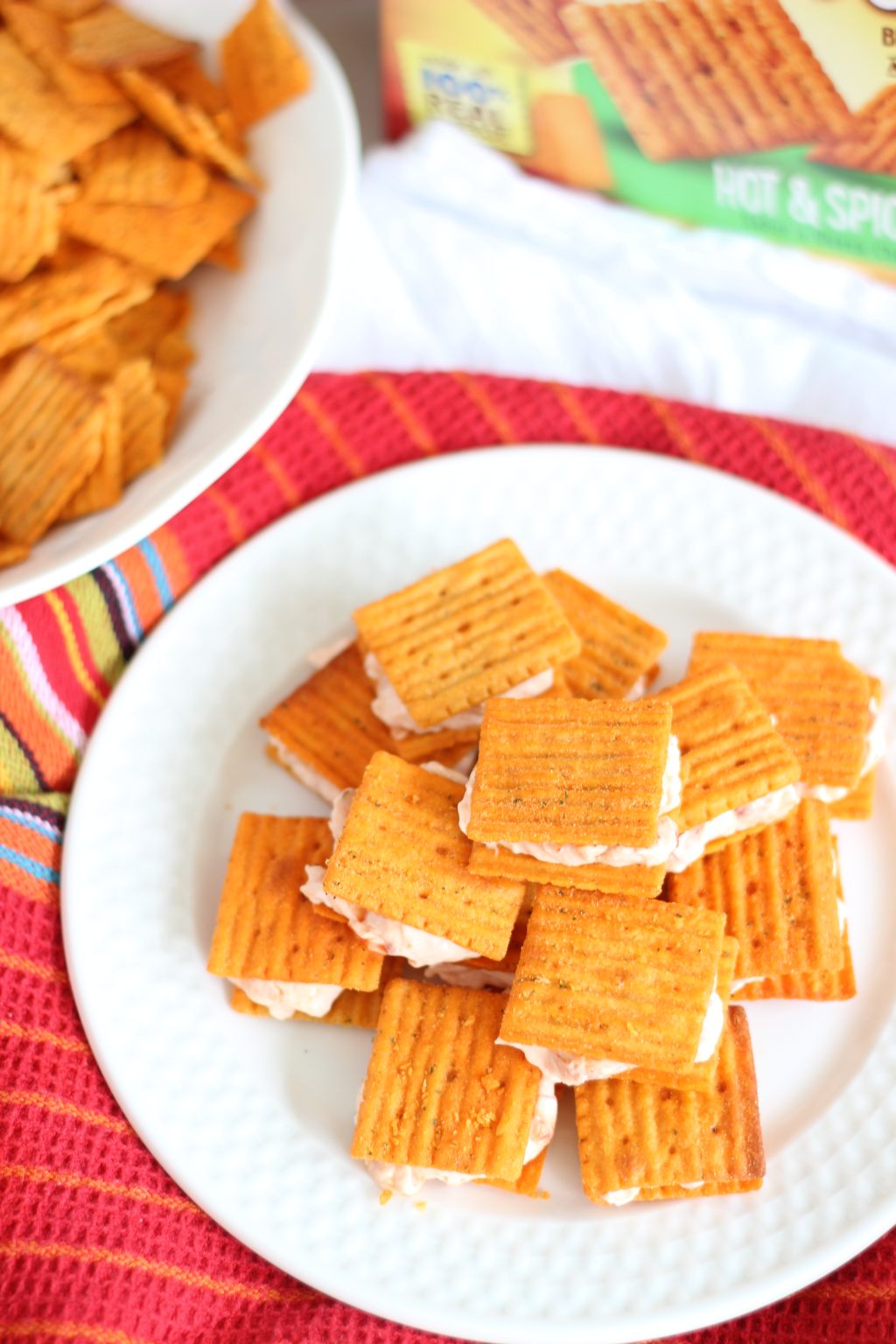 These Cheez-It Hot & Spicy Grooves had such great flavor and seasonings to pair with a tangy cream cheese spread that was kicked up with salsa and a touch of sriracha. It's a spicy spread for a spicy cracker, but the creamy cheese is such a nice contrast! These will be a crowd-pleaser, for sure.
Cheez-Its contain real cheese, and you can really taste the difference it makes in these crackers. They come in such a variety of flavors too. I also picked up a box of Cheez-Its Snack Mix, and I love having both of these available for guests at game day parties
Get the RECIPE!
More from The Gold Lining Girl…
For more about our food category click HERE.
For more great recipes click HERE.
Do you have a recipe to share? We would love to hear from you. Submit your recipes HERE.