Double Chocolate Chip Bars
This recipe for Double Chocolate Chip Bars is the perfect fusion between a cookie and a brownie that's crisp, chewy and a chocolate lover's dream.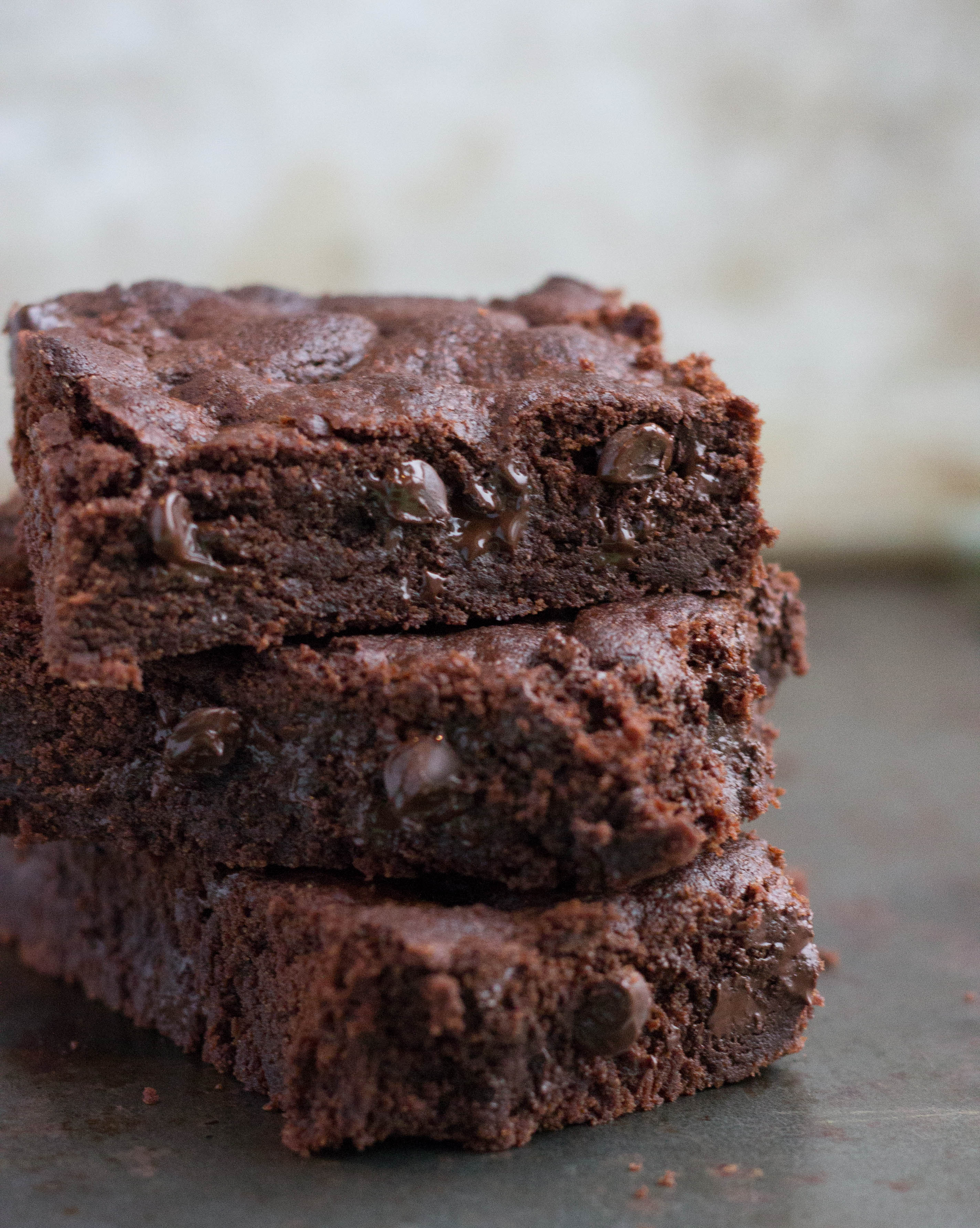 I recently saw an episode of the Barefoot Contessa where she was making both cookies and Blondies from the same chocolate chip cookie dough.  I thought I'd give it a try and see if Double chocolate chip cookies could be turned into brownies.  So I took my Double Chocolate Chip Cookie dough and went to work to see if they could be turned into brownies.  The answer – I don't think so.  to me, brownies should be fudgey and melt in your mouth and these are not quite a brownie and not quite a cookie, so I decided they are much more of a cookie bar than anything else.  They are rich, chewy  and full of chocolaty goodness and definitely worth  the experiment!
For more and the recipe click HERE.
For more about our food category click HERE.
For more great recipes click HERE.
Do you have a recipe to share? We would love to hear from you. Submit your recipes HERE.