Shrimp & Asparagus Risotto
If you are looking for a simple dish, that both tastes and looks beautiful, this recipe for Shrimp & Asparagus Saffron Risotto will not disappoint!
I grew up with an Italian grandmother and have been eating Italian food my whole life, but before moving to the UK, I never had Risotto before.  I ordered it at an Italian restaurant because the food was nothing like Italian American food and it was the only thing that sounded like something I might want to eat.  This recipe is my version of the meal I had that night.  Needless to say, it was delicious and mine is too!
I have a problem with risotto that requires you to stir the entire time you are cooking.  When I make it that way, it only comes out well half the time.  I found a way to make risotto by adding the stock all at once, covering it and letting it cook on a low heat until absorbed.  When I make it that way, it comes out perfect every time.
For more and the recipe click HERE.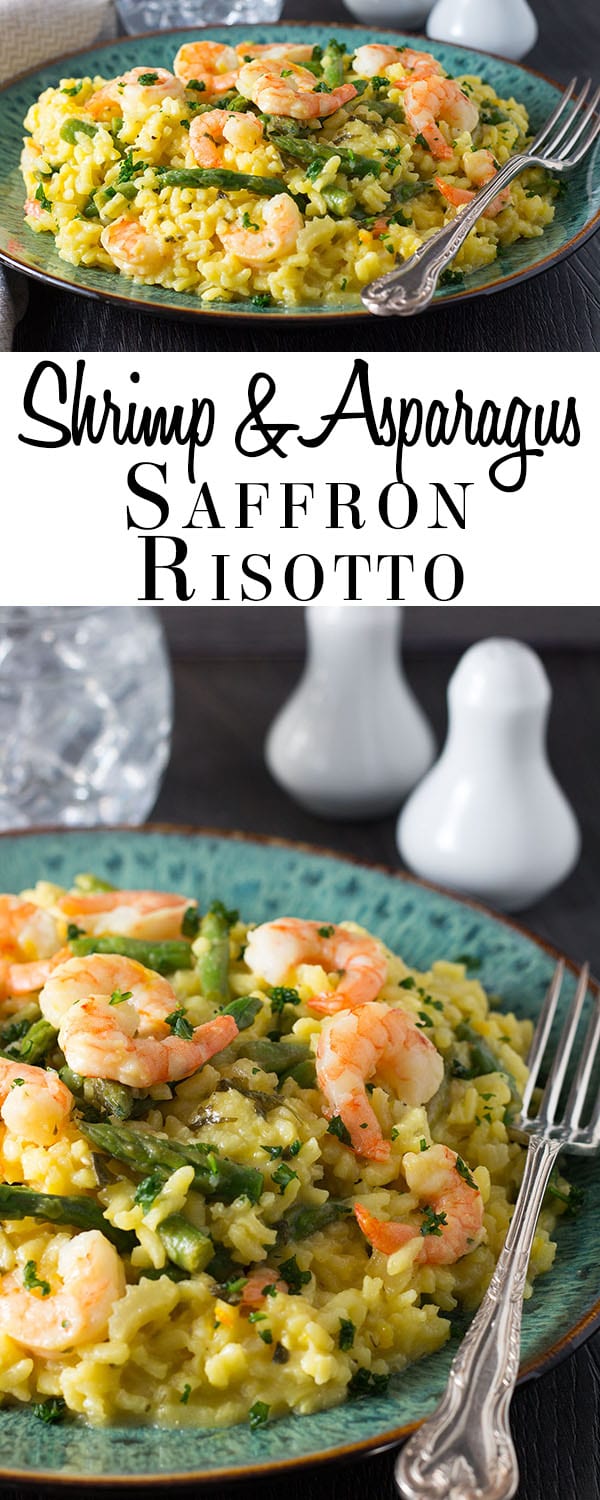 For more about our food category click HERE.
For more great recipes click HERE.
Do you have a recipe to share? We would love to hear from you. Submit your recipes HERE.