5-Minute Pina Colada Fudge
Pina Colada Fudge prepped in 5 minutes! With dried pineapple chunks, coconut, maraschino cherries, and roasted macadamia nuts! Inspired by a favorite summertime beverage!
Just to be clear, you seriously only need about 5 minutes to prep this fudge. Maybe 10, if you are the kind of person that tends to dilly-dally. With a little focus, you can make this fudge in under 300 seconds though.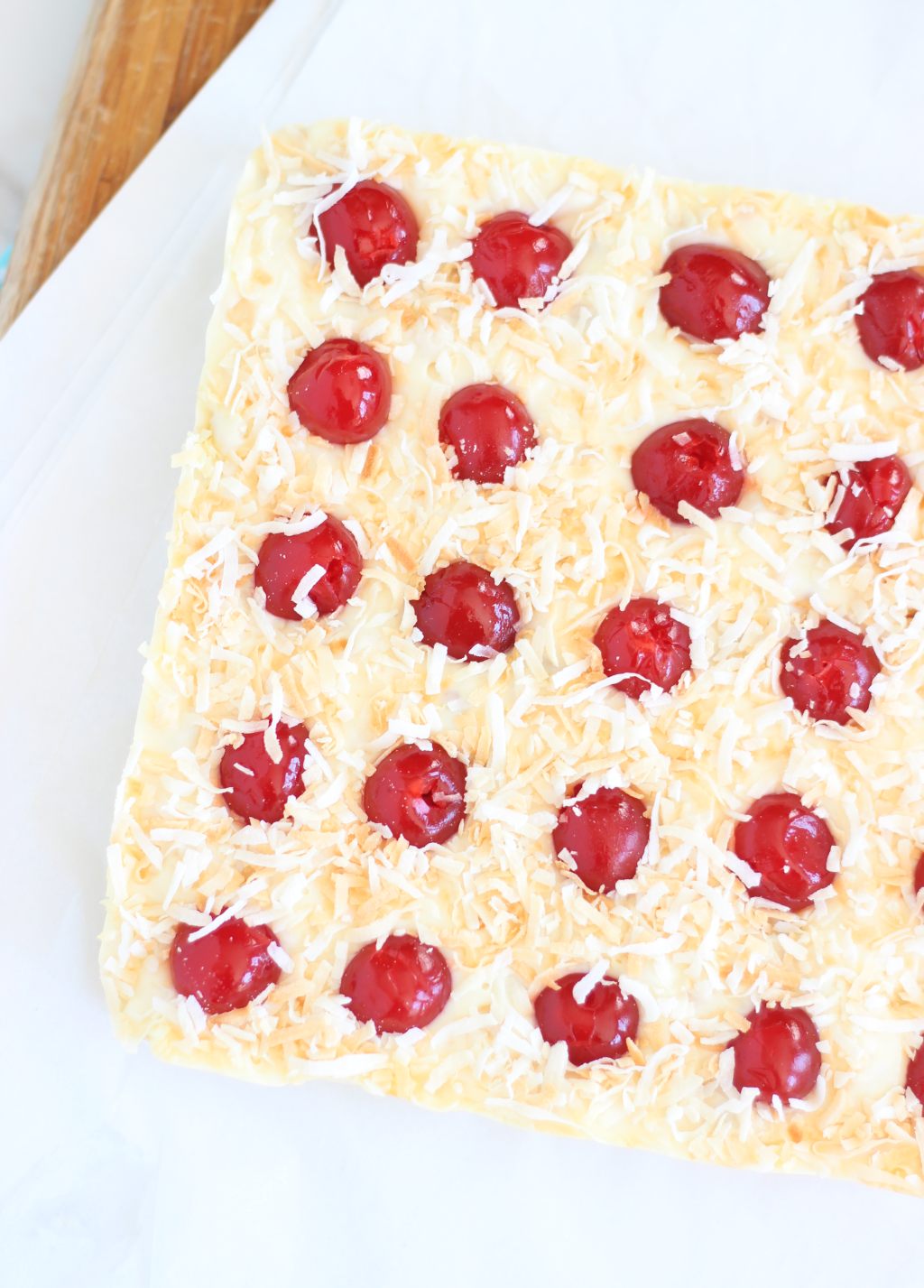 It does have to set, and that takes about 15-20 minutes, but even less if you stick it in the fridge. Does that make this '5-Minute' title a little deceiving? Either way, it's one of the fastest dessert recipes you can find, and you only need a bowl and a microwave.
Get the RECIPE!
More from The Gold Lining Girl…
For more about our food category click HERE.
For more great recipes click HERE.
Do you have a recipe to share? We would love to hear from you. Submit your recipes HERE.