Kale & Almond Pesto
This Kale & Almond Pesto makes a wonderful alternative to traditional basil pesto plus it's cheaper to make & it's dairy free. Stir through freshly cooked pasta for a super fast & nutritious meal!

This Kale & Almond Pesto is deep green with flecks of chunky, crunchy almonds. It tastes great freshly made but tastes even better after a few days in the fridge. I store it in a little mason jar and it is then ready for a quick meal at the drop of a hat. It also freezes very well. Read More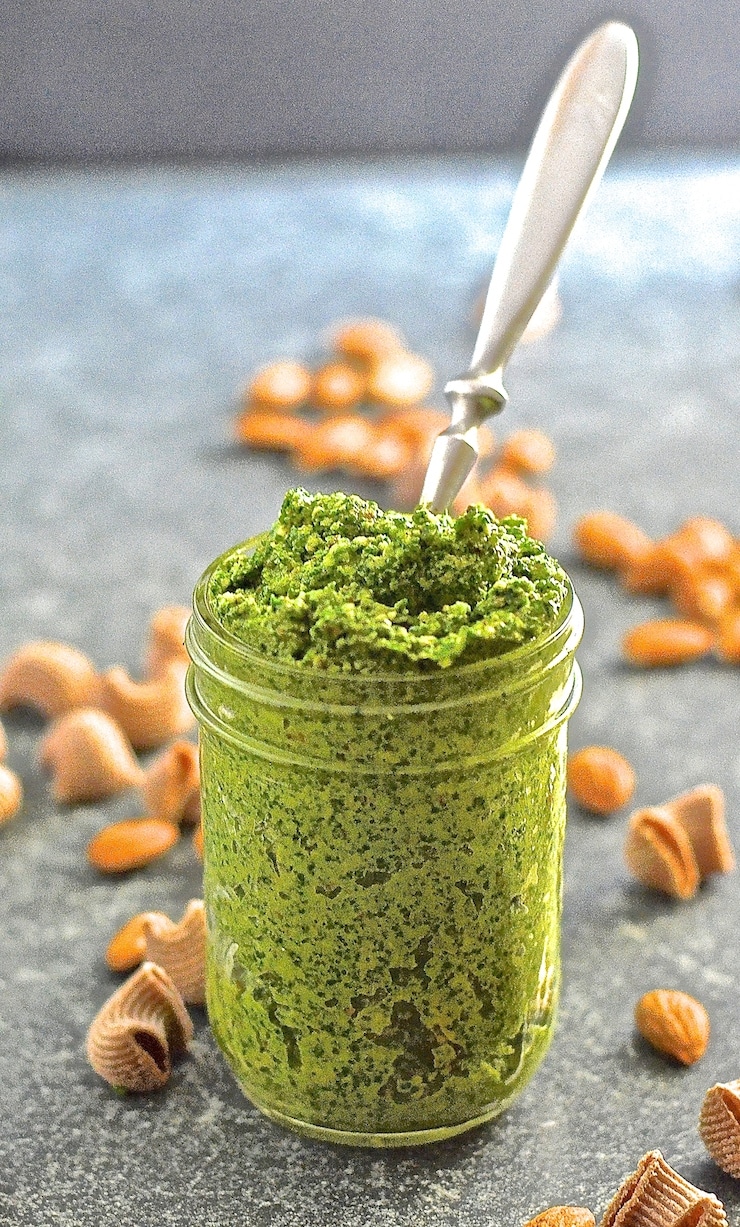 For more about our food category click HERE.
For more great recipes click HERE.
Do you have a recipe to share? We would love to hear from you. Submit your recipes HERE.