Honey Balsamic Baked Pork Chops
Baked pork chops with a dijon mustard, honey, and balsamic vinegar glaze! Dinner in under 30 minutes!
I have pork on the brain lately. A few nights ago, I prepared brown sugar BBQ sauce pork tenderloin in the slow cooker. It was absolutely incredible, and one of the easiest meals to prepare. I usually leave things to cook in the slow cooker all day while I'm at work, but I forgot to do it that morning. Instead, I added all the ingredients to the slow cooker in the evening, and let it cook overnight. I woke up to the house smelling like BBQ, which might not sound appealing for breakfast, but it really was, and it got me looking forward to having it for lunch and dinner too. It was sweet, but with a little spicy kick, and that's exactly how I love to prepare pork.
I love how many flavors complement pork, and it's such a versatile meat. It can be prepped in the slow cooker, baked, pan-fried… a variety of methods work well.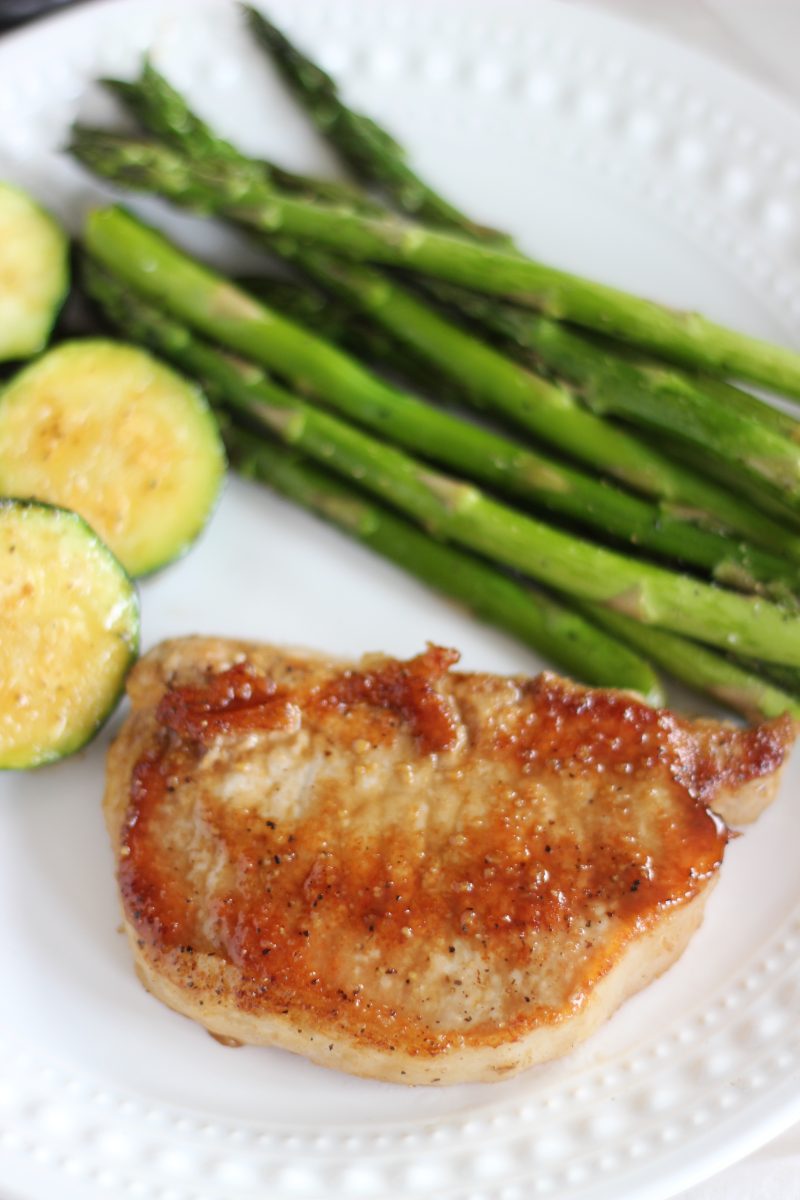 Get the RECIPE!
More from The Gold Lining Girl…
For more about our food category click HERE.
For more great recipes click HERE.
Do you have a recipe to share? We would love to hear from you. Submit your recipes HERE.