Cherry Almond Granola Bars
Plump, chewy dried cherries, crunchy almonds & wholesome oats & seeds make these Cherry Almond Granola Bars the perfect healthy snack or on the go breakfast. They are completely oil free, very lightly sweetened & come with bake or no bake options!

These Granola Bars are extremely easy to make and once mixed up, can be set up in the fridge then eaten raw, or baked in the oven. The choice is yours. They are good both ways. I prefer them baked as they get a nuttier, toasty flavour and delicious crispy, chewy bits but if you are following a raw food diet, or prefer a softer granola bar then the unbaked version will be great for you.
The finished Cherry Almond Granola Bars are perfect for lunch boxes, snacks and on the go breakfasts. They are full of healthy ingredients and are only very lightly sweetened with a tiny bit of maple syrup. They also contain no refined sugars and are gluten free, dairy free and oil free.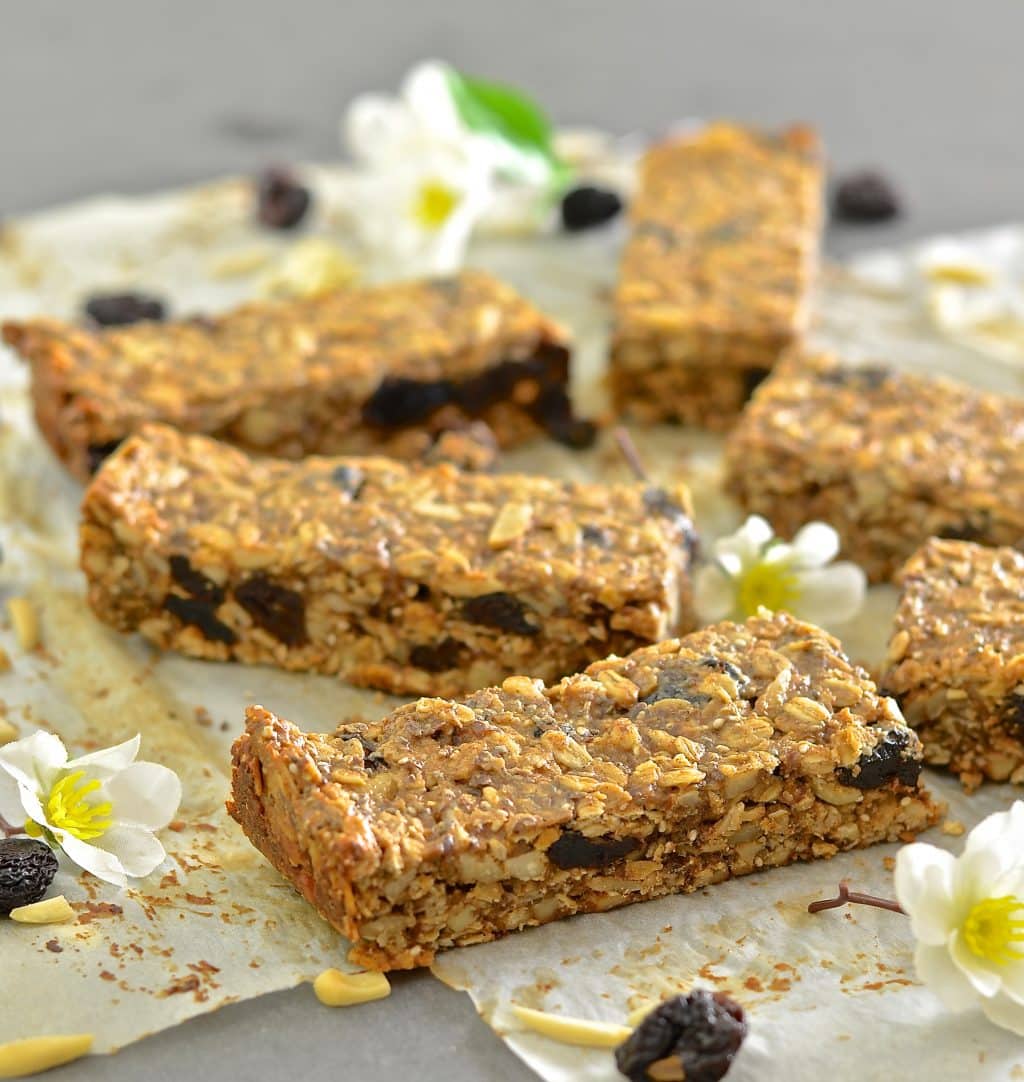 Read More
For more about our food category click HERE.
For more great recipes click HERE.
Do you have a recipe to share? We would love to hear from you. Submit your recipes HERE.