Aztec hot chocolate with instant coffee
This Aztec Hot Chocolate recipe made with instant coffee is rich and flavorful with a slight kick of chipotle chile pepper. A delightful Mexican inspired beverage that will warm your soul, perfect for chilly nights!
There aren't many chilly nights for us lately, the weather is pretty warm most of the time. But every once in a while I still feel the need to cuddle on the couch with a cup of a hot drink, like chocolate or milk, just for the sake of it. It relaxes me and makes me feel spoiled and it also counts as a little dose of indulgence. And what's more indulging than chocolate? An Aztec Hot Chocolate made with cinnamon and chipotle pepper, that is!
I love making this Aztec hot chocolate for mornings too and I add a shot of coffee or a teaspoon of instant coffee when I'm too lazy to make the coffee in advance (don't judge; I don't get much free time these days so every minute counts for me).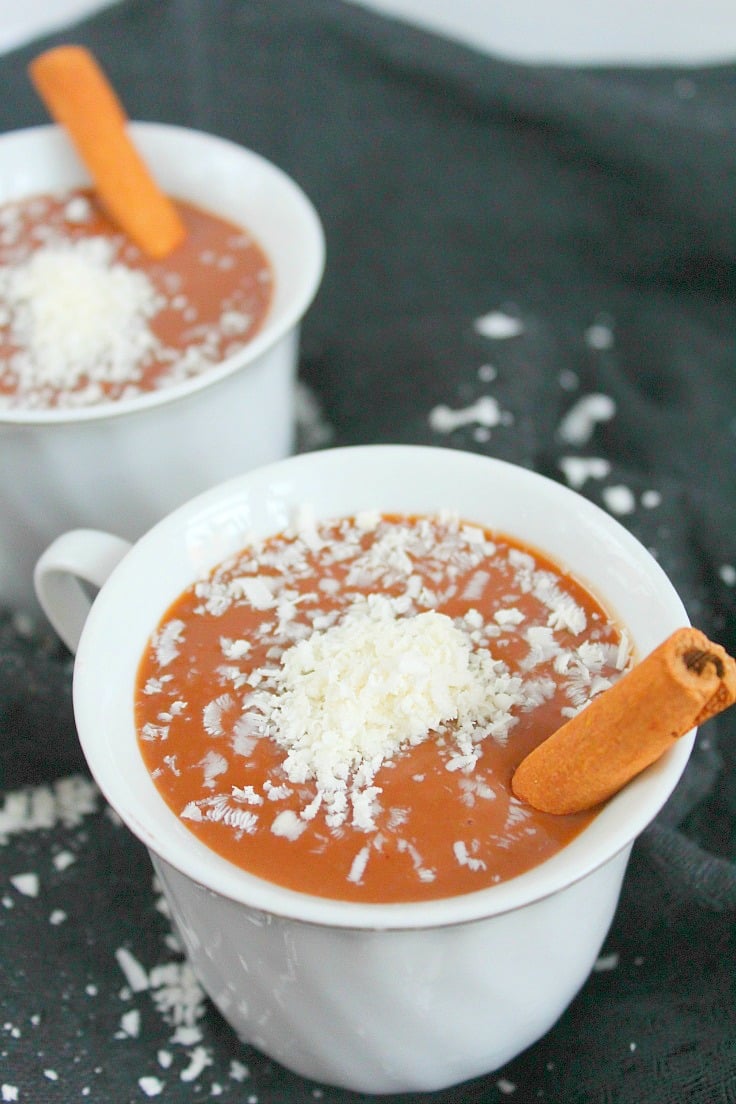 Click here for the delicious recipe.
For more about our food category click HERE.
For more great recipes click HERE.
Do you have a recipe to share? We would love to hear from you. Submit your recipes HERE.