Strawberry Lemonade Crepes
Lemon zested crepes, filled with a lemon Mascarpone and whipped cream filling, topped with fresh strawberries!
This is a textbook summer brunch. A model summer brunch recipe. I'm searching for some other word to use than "perfect." Everything is always "perfect," and I can't come up with an alternate term to better fit what I'm trying to capture, but I'm working on it. This summer brunch recipe is impeccable.
Anyhoo, what is more summery than strawberry lemonade? It's a Monday, but it's Memorial Day, so it still counts as a weekend brunch day. Crepes are the BEST weekend brunch of life, IMO. They're still pretty easy to make, but they do take more time to put together than you can make during the weekday. Seriously, WHO is making crepes for breakfast during the week? Nobody, obviously.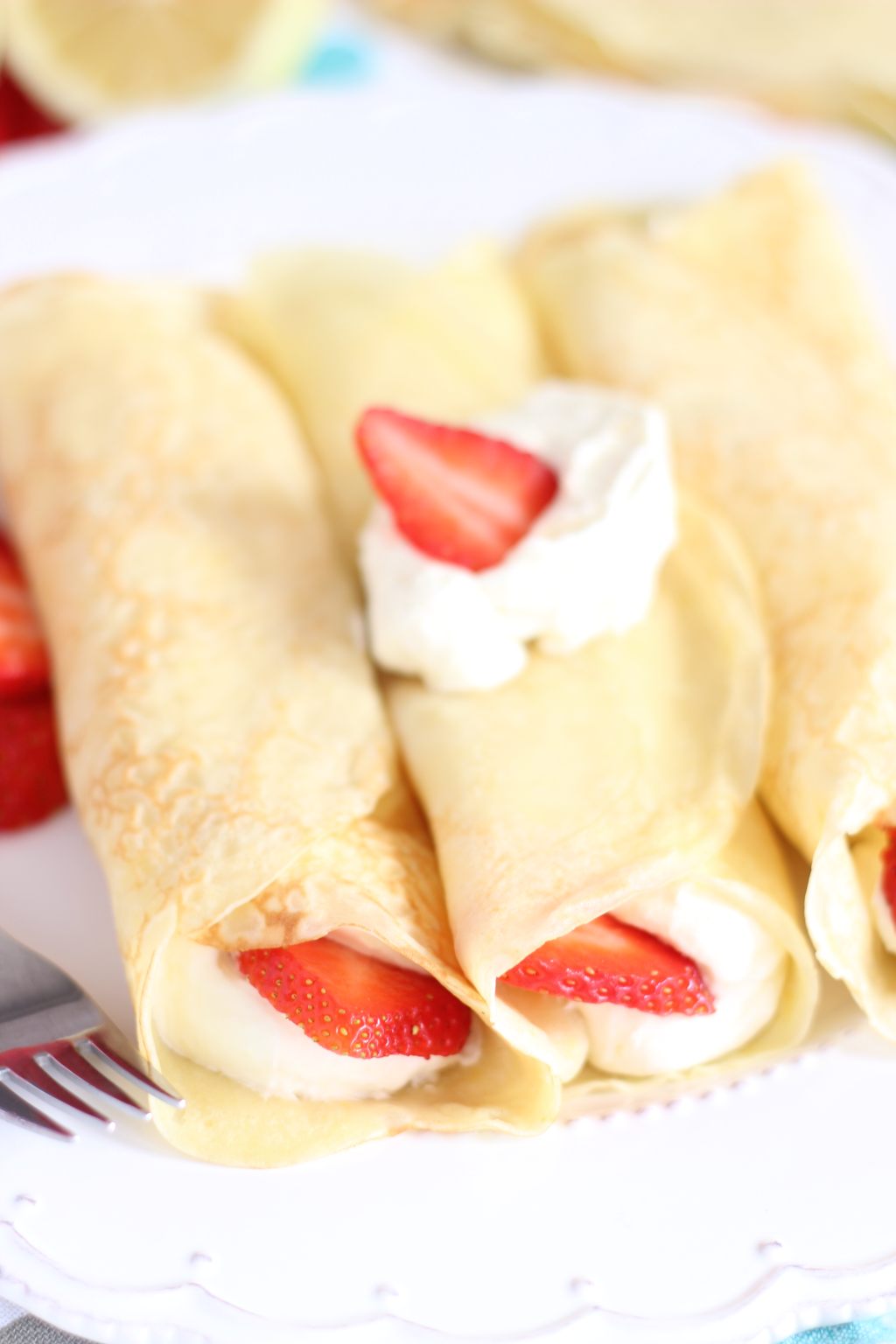 Get the RECIPE!
More from The Gold Lining Girl…
For more about our food category click HERE.
For more great recipes click HERE.
Do you have a recipe to share? We would love to hear from you. Submit your recipes HERE.