Strawberry Orange Banana Sunrise Crepes
These Strawberry Orange Banana Sunrise Crepes make for a perfect breakfast, and milk is a key ingredient in making these crepes as incredible as they are.
I added orange zest and fresh orange juice to the crepe batter, then filled the crepes with a batch of homemade orange curd, and a spoonful of strawberry jam. They're topped with whipped cream and fresh banana slices. One of my favorite combinations of fruit flavors – strawberry, orange, and banana. An elegant breakfast dish with the help of Florida milk and lots of fruit!
My crepes are crispy at the edges, and soft, almost a little chewy in the middle, and they are thin, delicate, smooth, and buttery. They are very adaptable – you can add a little sugar to make them sweeter, cocoa powder for chocolate crepes, liqueur, extracts, or zest for flavor, and you can use the basic recipe as-is for savory crepes!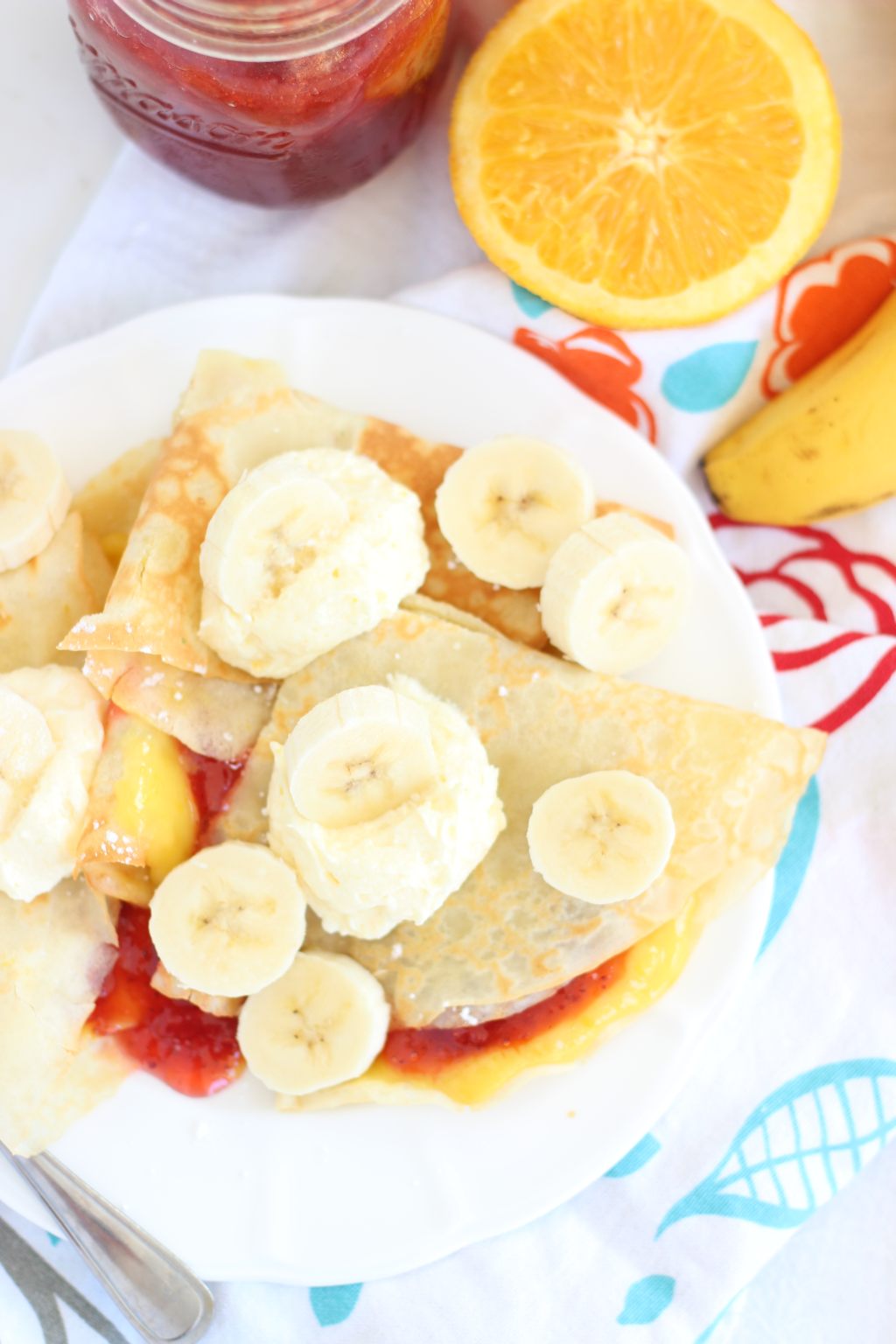 Get the RECIPE!
More from The Gold Lining Girl…