Tuan's Vietnamese Beef Noodle Pho
This recipe for Tuan's Vietnamese Beef Noodle Pho makes a delicious, nourishing soup packed full of authentic Asian flavors.
Vietnamese pho is a staple all over Vietnam that's traditionally served as breakfast.   In this post, my Vietnamese friend, Tuan teaches me (and all of you) how to make an authentic pho just like he grew up on.
I have been going to the same nail salon for over ten years and Tuan (who I always knew as Tony) is the one I always request.  He does the best job and although he can't speak very good English, we always find something to talk and laugh about.
We got to talking one day about this site and the girl working next to him told me that he makes the best noodle soup.  I asked him if he could tell me how to make authentic Vietnamese noodles.
He hesitated and responded by telling me that he can't tell me because his English isn't good enough, but he could come to my house and show me.
Well he didn't lie. We spent an entire Sunday cooking together and let me tell you – I learned a lot.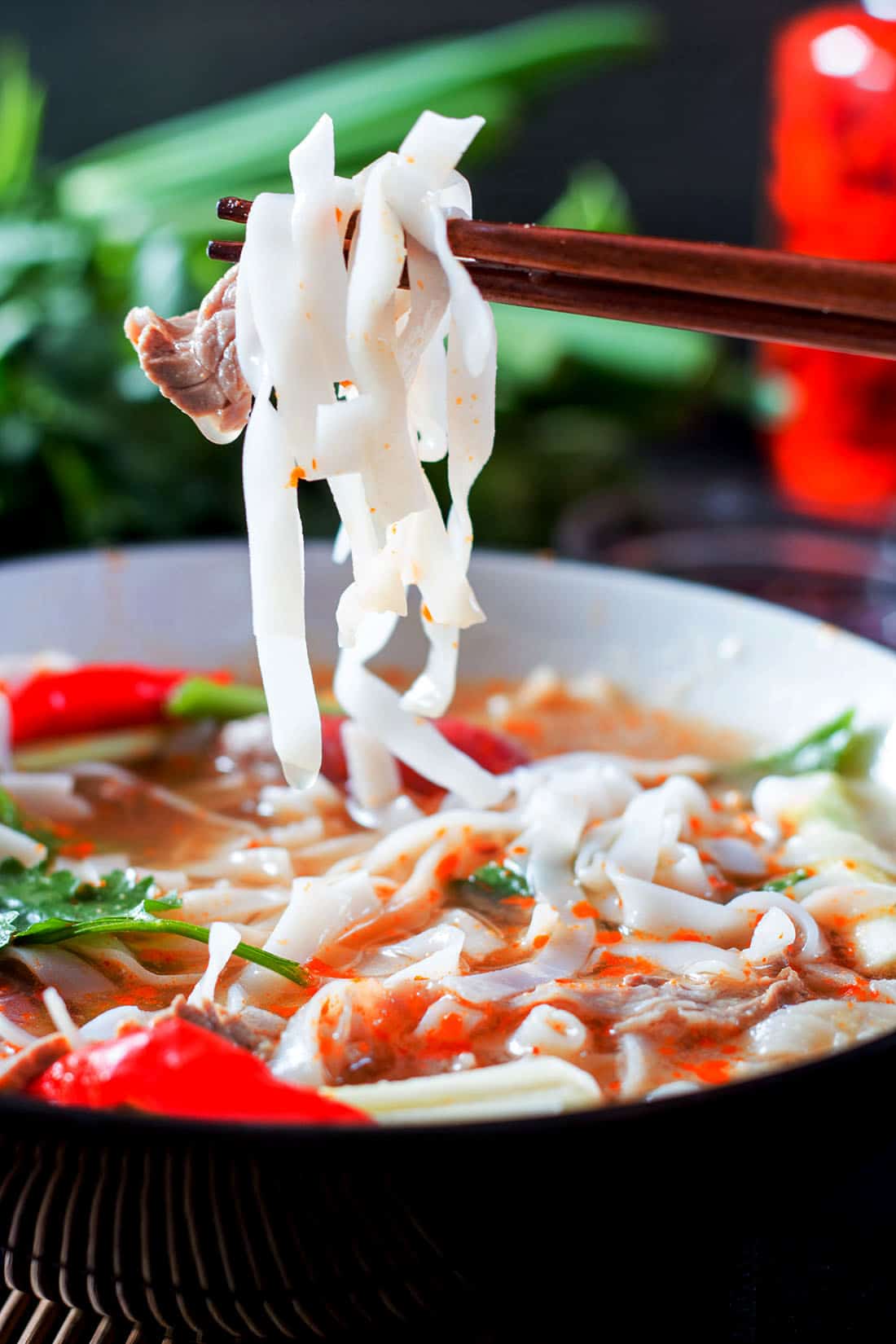 For more and the recipe click HERE.
For more about our food category click HERE.
For more great recipes click HERE.
Do you have a recipe to share? We would love to hear from you. Submit your recipes HERE.