Easy Cherry Tomato Sauce
This delicious recipe for Easy Cherry Tomato Sauce is super simple to make and is a great way to use up the fresh tomatoes from your garden!
I love cooking with fresh ingredients and nothing is fresher than straight from your garden!  I don't garden myself (I was not born with a green thumb), but I have neighbors that do.  As a thank you for all of the baked goods I give them, they gave me a big bowl of fresh cherry tomatoes the other day.  When faced with a big bowl of tomatoes, it's hard to come up with things to do that will use them all before they get over ripe.  I was low on tomato sauce so I thought I'd create a new version of standard tomato basil pasta sauce.  I cooked this while I baked a cake.  It was super simple and really delicious!I make this a lot over the summer.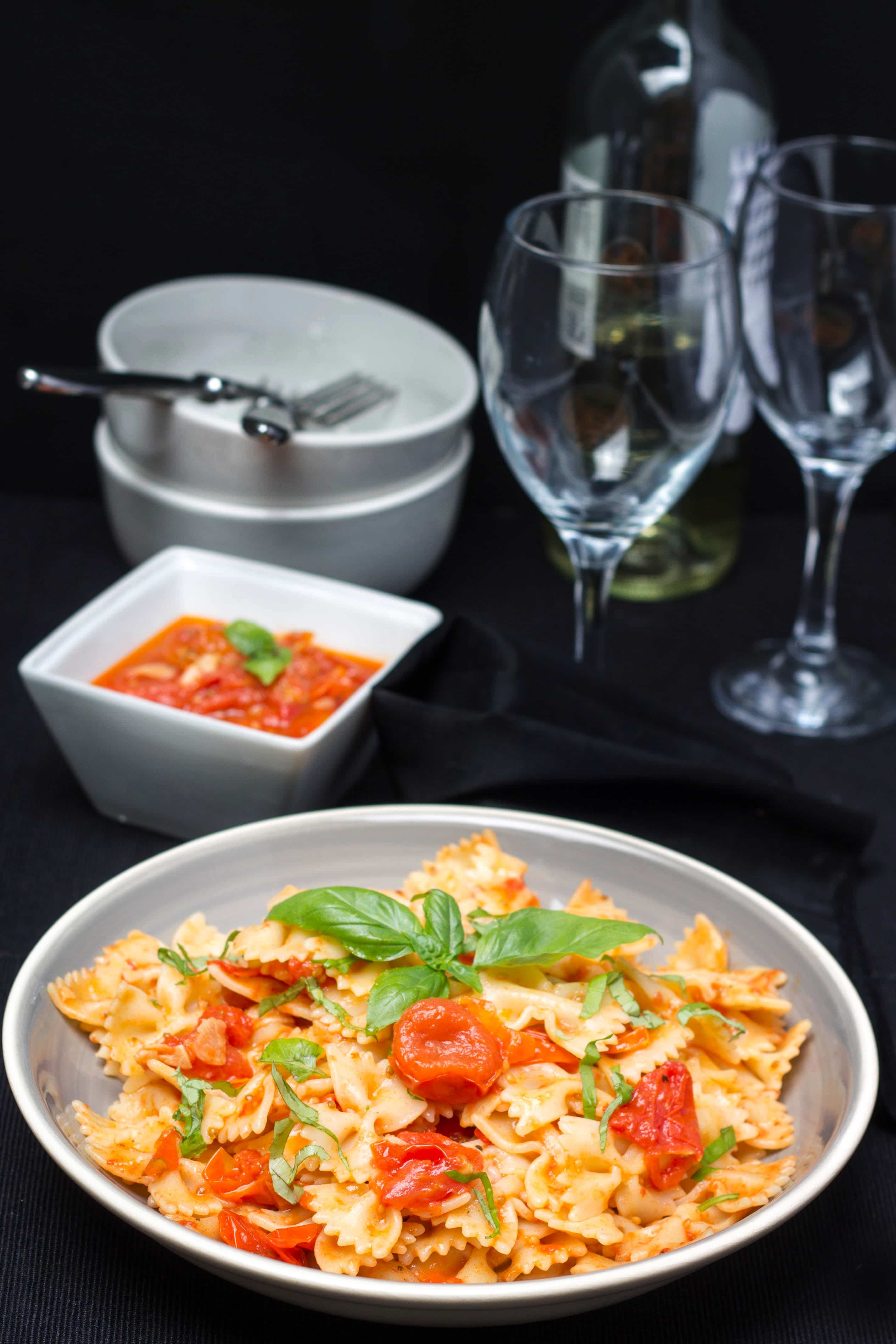 For more and the recipe click HERE.
For more about our food category click HERE.
For more great recipes click HERE.
Do you have a recipe to share? We would love to hear from you. Submit your recipes HERE.