Ultimate Fudgy S'mores Brownies
The fudgiest homemade brownie I've ever made tops a thick, buttery graham cracker crust, and a layer of melted marshmallows!
The dessert of summer. Well, besides these Mixed Berry Shortcake Stars and this Banana Split Pie.
Otherwise, s'mores are the dessert of summer. If you're anything like me, you have s'mores in the wintertime too though, even if it means roasting a marshmallow on a fork over your stove. I'm not encouraging you to do that, I'm just saying that it can be done.
 I made a no-bake hybrid s'mores pie/cheesecake last summer that was a big fat fail. I'm going to try to make that happen again this summer though…. successfully, if possible. One s'mores recipe for summer is not going to cut it.For now though, we have these Ultimate Fudgy S'mores Brownies.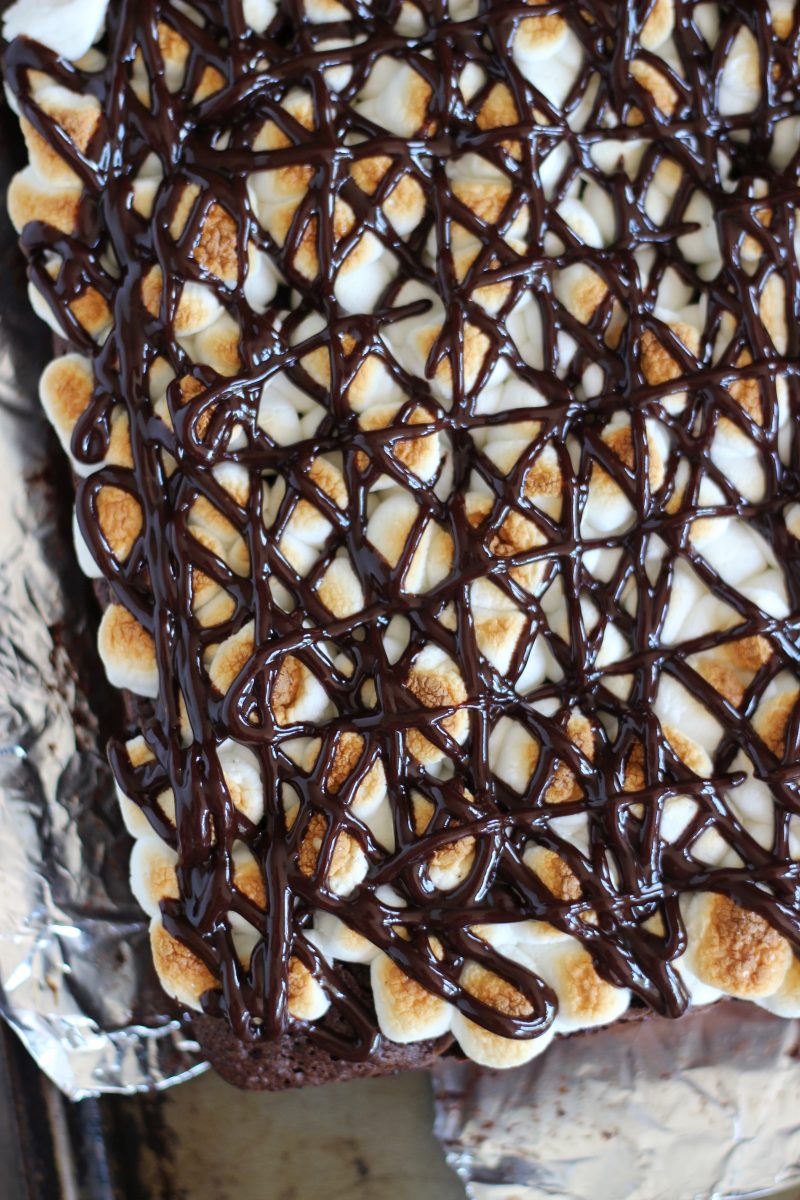 Get the RECIPE!
More from The Gold Lining Girl…
For more about our food category click HERE.
For more great recipes click HERE.
Do you have a recipe to share? We would love to hear from you. Submit your recipes HERE.