Chocolate Cherry Mocha Scones
Perfect scones, tender and moist, with crispy edges, chock-full of cocoa, chocolate, dried tart cherries, and infused with coffee! They are dunked in a bath of rich chocolate glaze!
These scones were naturally rustic in the photos though. If only I could create that effect purposefully.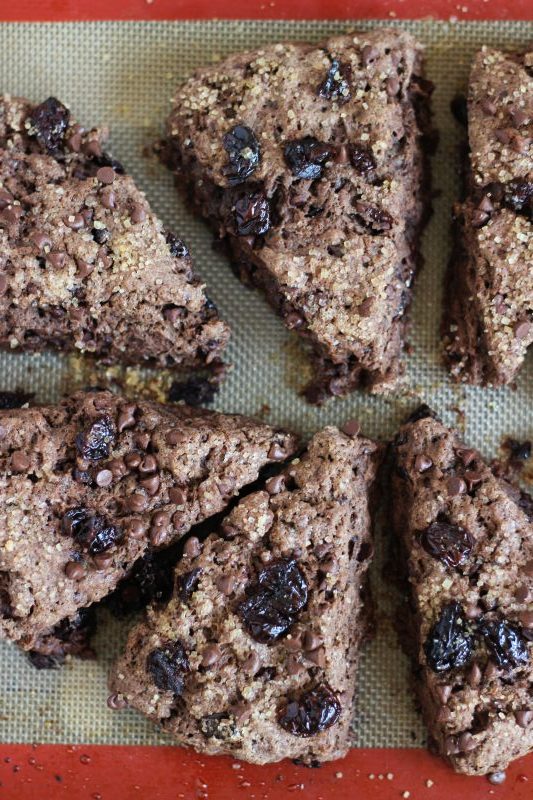 More about the food. That glaze. The glazzze!! That chocolate glaze is the best. Sweet, chocolatey, and thick, but still drippy. Powdered sugar and cocoa are whisked with vanilla and melted butter. The melted butter helps the glaze taste more rich, and also helps it to set so that it's not a total mess.
The basic scone recipe that I've relied on for several years now is the absolute best. It's completely foolproof, no matter how I adapt it, and it produces sconesthat have crispy edges, and are moist, buttery, and flaky. Anything but a dry and bland scone that you'd find at most coffee shops. They are delightful.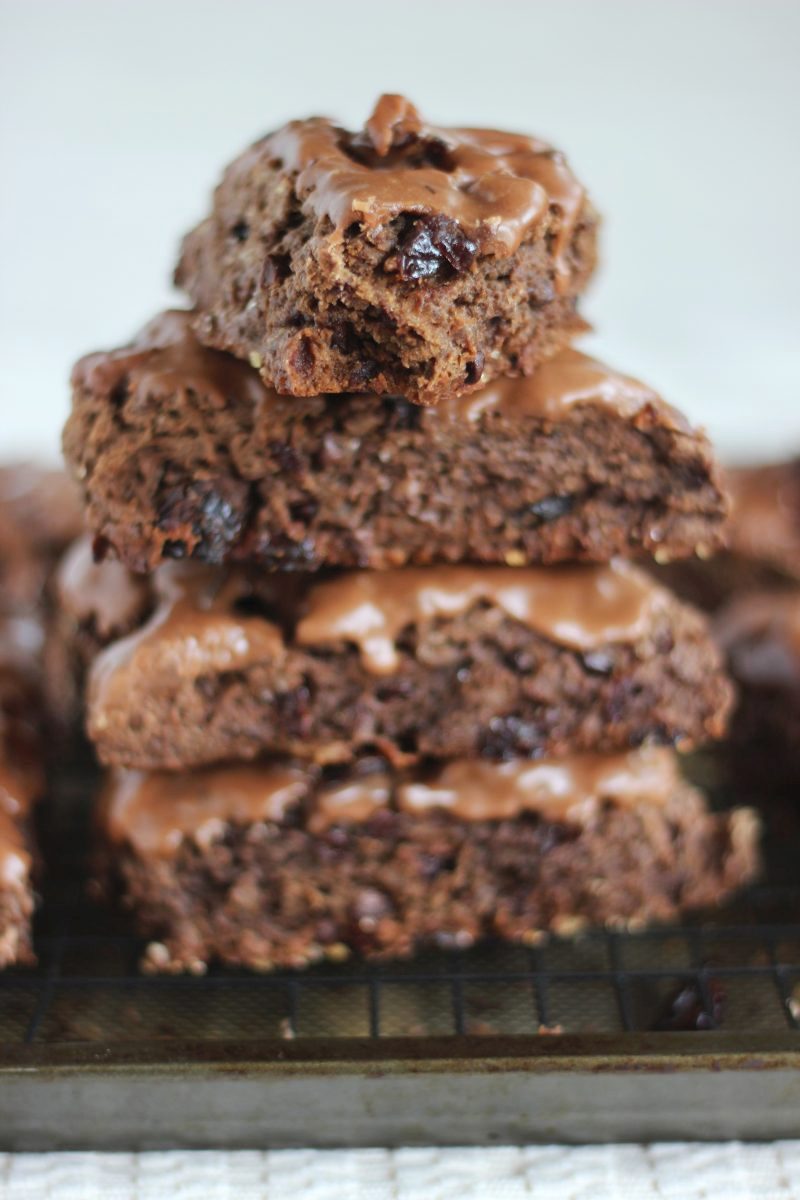 Get the RECIPE!
More from The Gold Lining Girl…
For more about our food category click HERE.
For more great recipes click HERE.
Do you have a recipe to share? We would love to hear from you. Submit your recipes HERE.