Maple Pecan Blondie Torte
The richest and chewiest brown sugar maple pecan blondies, layered with maple cream cheese frosting!
I really love Maple Pecan Blondies, but I hadn't ever found the perfect recipe. They were either too floury, or not chewy enough. Too dense or dry or crispy. I just wasn't happy with my options. I wanted to find the ultimate dream recipe, and I finally found it, thanks to Cook's Illustrated. I slightly adapted the basic blondies recipe to my liking, and it is unreal.
All you taste in these blondies is the good stuff, no filler. What comes through is the brown sugar, butter, pecans, and maple. Those flavors are all front and center, and strong. They are as chewy as can be. I don't know of a cookie or bar recipe that has more chewiness. Rich, buttery, and chewy. So, so good.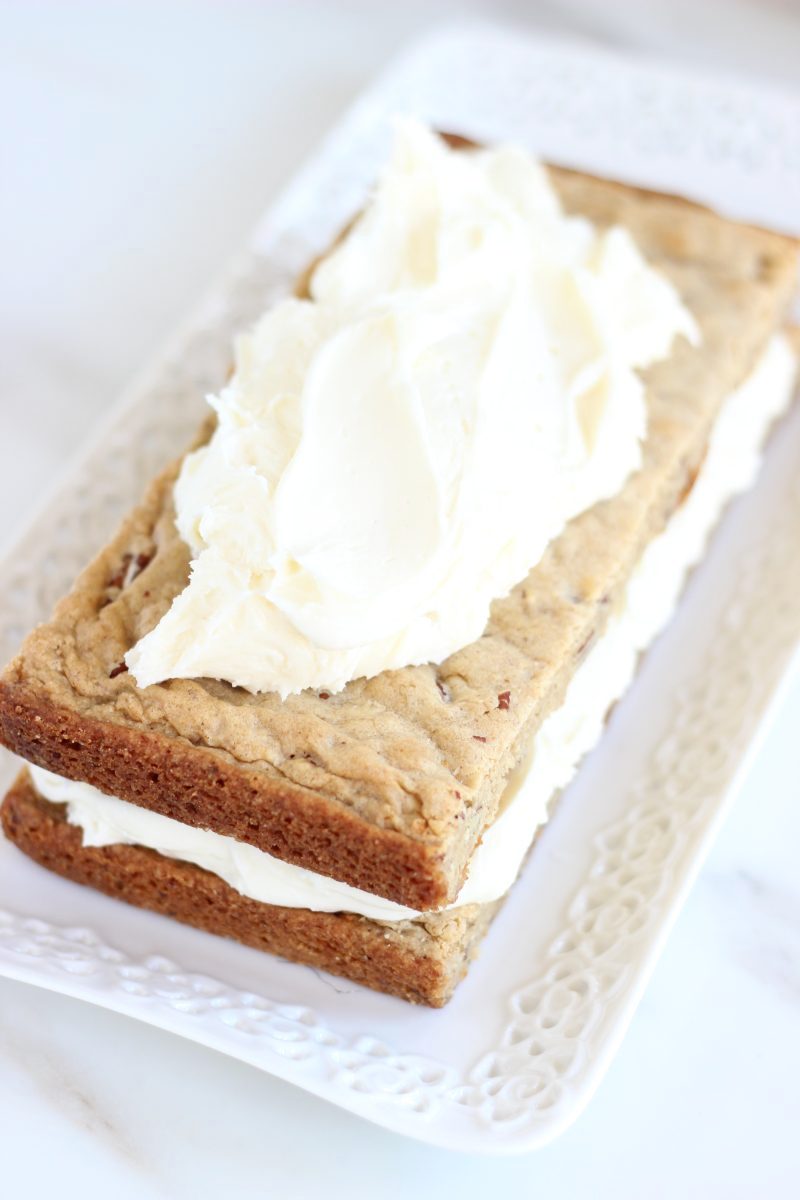 Get the RECIPE!
More from The Gold Lining Girl…
For more about our food category click HERE.
For more great recipes click HERE.
Do you have a recipe to share? We would love to hear from you. Submit your recipes HERE.