Chocolate Peanut Butter Cup Banana Bread
Dense and moist banana bread loaded with peanut butter and chocolate, it's totally crave-worthy!
Your new favorite bread. Everyone loves banana bread, but this is banana bread taken to a whole new level. I've made chocolate banana bread, and I've made peanut butter banana bread, but I've never made chocolate + peanut butter + banana, all in a single recipe.
As a peanut butter fanatic, I like the challenge of taking perfectly good recipes and trashing them up with excessive amounts of peanut butter. Would you have it any different? I'm not asking you, Aunt Sandie! Side note: how am I related to someone who hates peanut butter??
Anyway, what I love about this bread is that it's full of flavor. It contains three mashed bananas, a heap of cocoa powder, and an even bigger heap of peanut butter. It's also jammed with chocolate chips and peanut butter chips, in case you still didn't have your fix. Plus more on top for drizzle.. you know, for looks.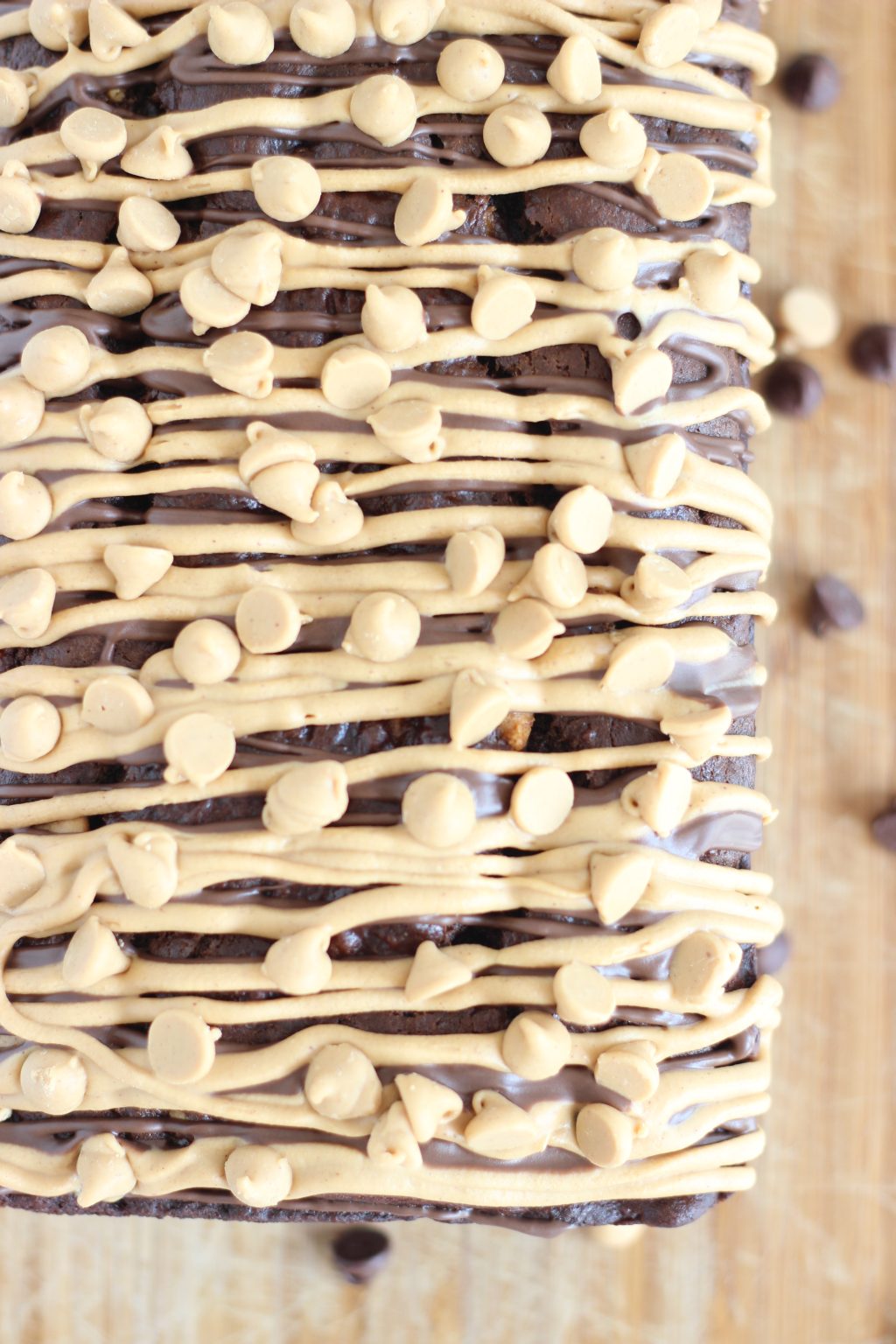 Get the RECIPE!
More from The Gold Lining Girl…
For more about our food category click HERE.
For more great recipes click HERE.
Do you have a recipe to share? We would love to hear from you. Submit your recipes HERE.