Red Velvet Funfetti Protein Bars
Red velvet protein bars packed with birthday cake sprinkles for a funfetti effect! They're high in protein and deliciously decadent with milk chocolate and cream cheese flavors!
These are made with oat flour, definitely my favorite 'healthy' flour. It's very mild in flavor so it doesn't interfere with other flavors, and like oatmeal, it's filling and full of fiber. With chocolate protein powder for added protein, cocoa for antioxidants (and chocolate flavor, obviously), and cottage cheese for MORE protein, moisture, and cream cheese/cheesecake flavor. Made with egg whites only for still more protein.
Sprinkles and a few mini chocolate chips round out these bars with flavor and a bit of indulgence. Still, it's tough to make a baked good healthier than these. If you really want to keep these bars ultra-clean, you can skip the sprinkles and chocolate chips. But a little bit of never hurt anyone!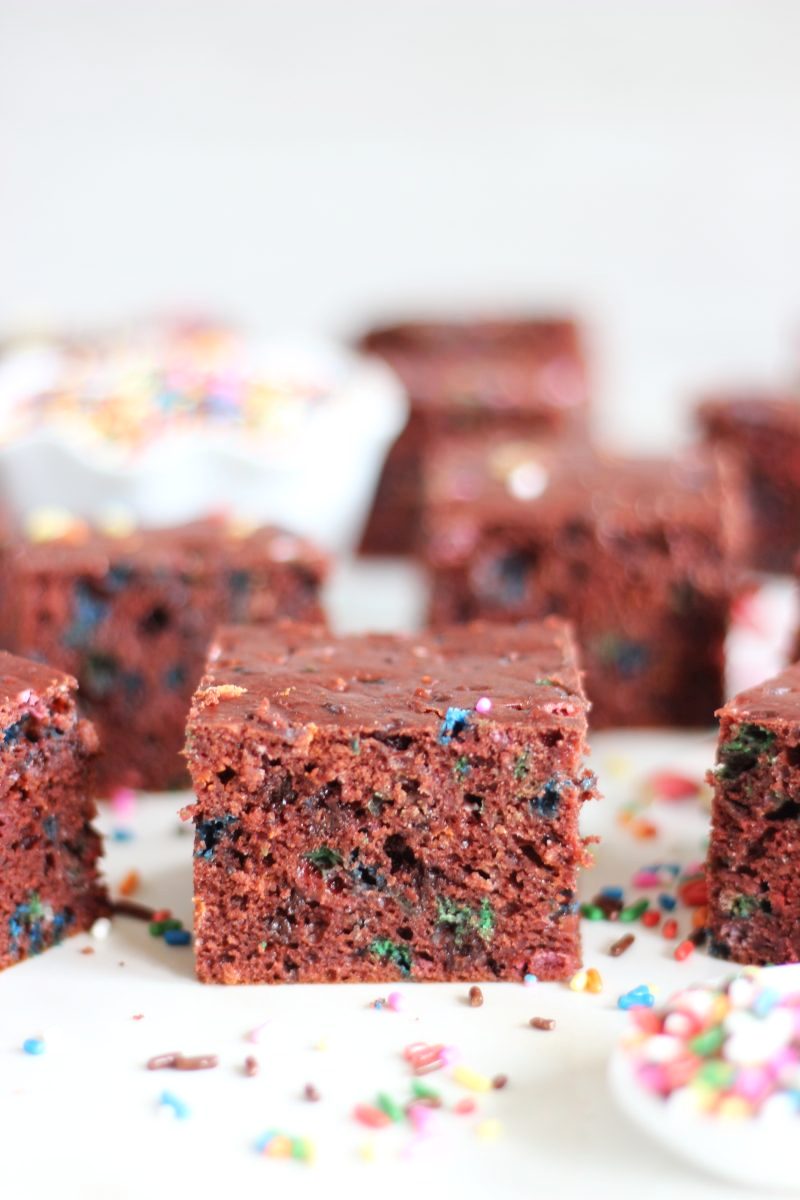 Get the RECIPE!
More from The Gold Lining Girl…
For more about our food category click HERE.
For more great recipes click HERE.
Do you have a recipe to share? We would love to hear from you. Submit your recipes HERE.