Nutella-Filled Banana Cupcakes with Cream Cheese Frosting
Banana cupcakes filled with Nutella, and topped with sweet and tangy cream cheese frosting!
Nutella and banana… I don't have a reason why they are so great together, but they do make a special pair. If I'm in the mood for Nutella, I want it with bananas. There's just a natural connection between those two.
Sweet ripe bananas make for fluffy and moist banana cupcakes. The cupcakes are soft, light, and crumb-y, not dense like banana bread. They're made with three bananas, so there's no shortage of flavor.
Big scoops of Nutella fill the center of each cupcake. Creamy, chocolatey, hazelnutty-filled banana cupcakes. A whole jar of Nutella split between 18 cupcakes. No need to be stingy as you are filling the centers. There's nothing better than biting into a fluffy banana cupcake and finding creamy, rich, ganache-like chocolate-hazelnut goodness inside.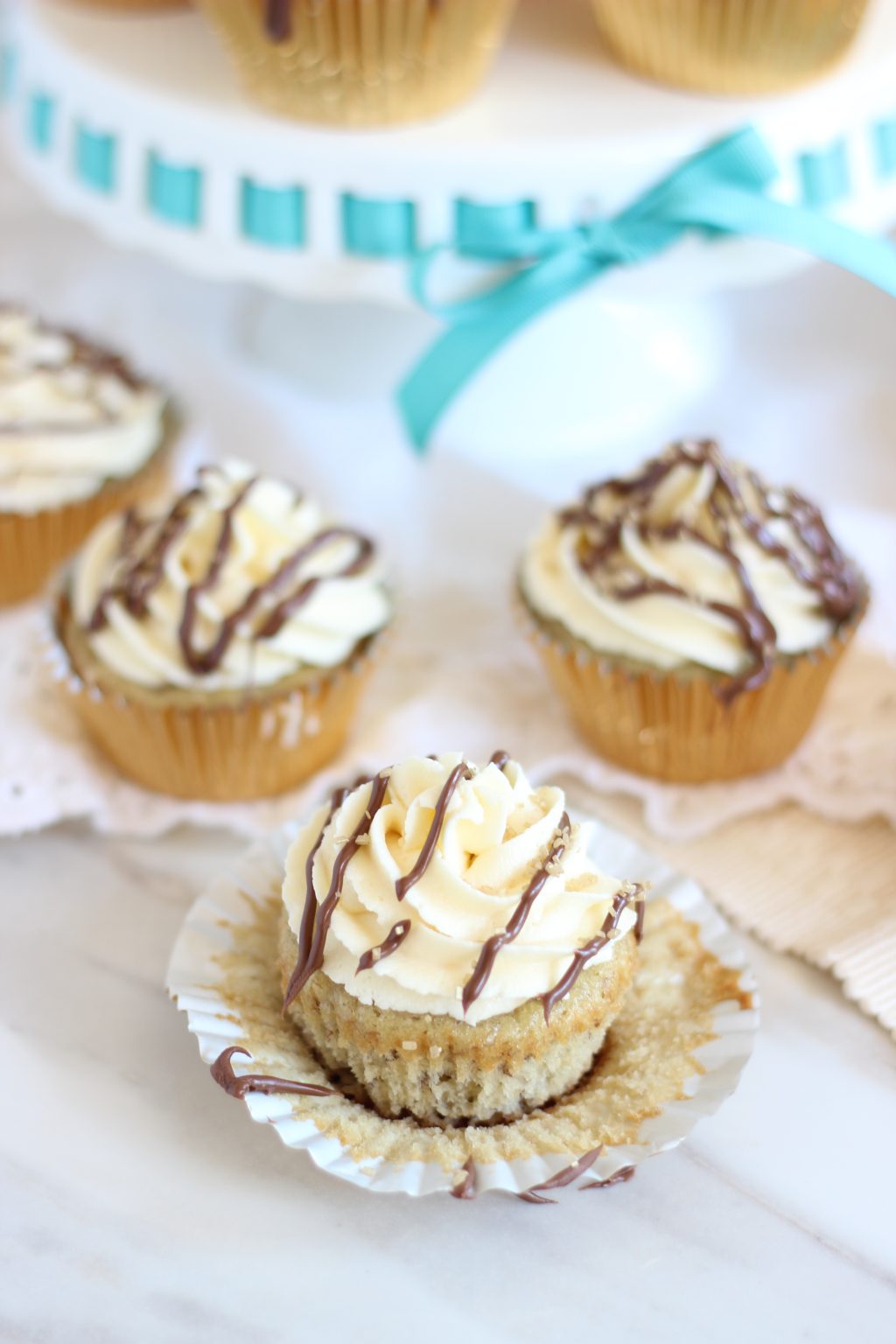 Get the RECIPE!
More from The Gold Lining Girl…
For more about our food category click HERE.
For more great recipes click HERE.
Do you have a recipe to share? We would love to hear from you. Submit your recipes HERE.