Easy Homemade Sushi
Homemade sushi for sushi lovers! Making it is pretty easy once you get the hang of it! Impress your guests by throwing a sushi party! A great fun could also be a "Make Your Own Sushi" Dinner, don't you think so?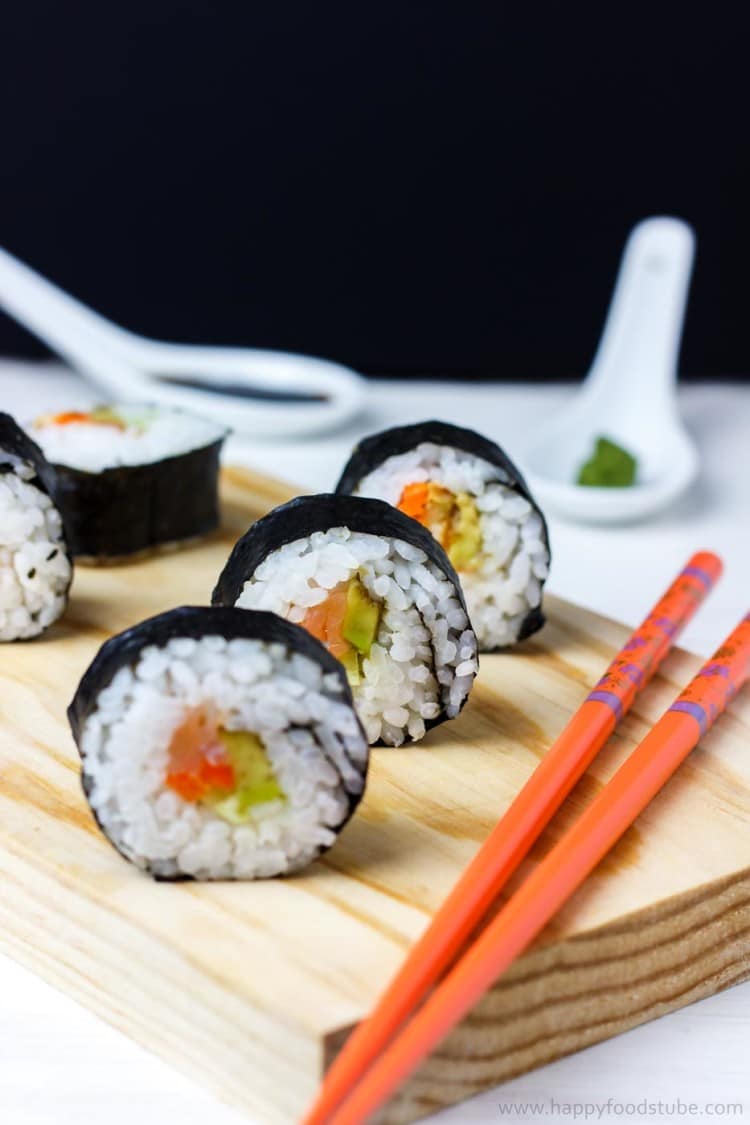 Sushi is basically a Japanese food preparation where cooked vinegared sushi rice is combined with raw seafood and vegetables, sometimes even tropical fruit. It can be made in several different ways and is served with soy sauce, wasabi and pickled ginger.
I highly recommend making these at home – you'll have a lot of fun! Also if you get your hands on a good quality wasabi paste, then go ahead and buy it! It really does make the difference.
I sometimes use crispy fried onion flakes as one of the filling ingredients (I like them a lot) but this is usually used when the rice is on the outside (when rolling the roll inside-out) or at least that's what I've come across so far!
View full recipe click HERE
For more about our food category click HERE.
For more great recipes click HERE.
Do you have a recipe to share? We would love to hear from you. Submit your recipes HERE.