Simple Mediterranean Antipasti Platter
This Simple Mediterranean Antipasti Platter recipe is not really a recipe. It's more like an inspiration for those who don't want to cook when it's hot!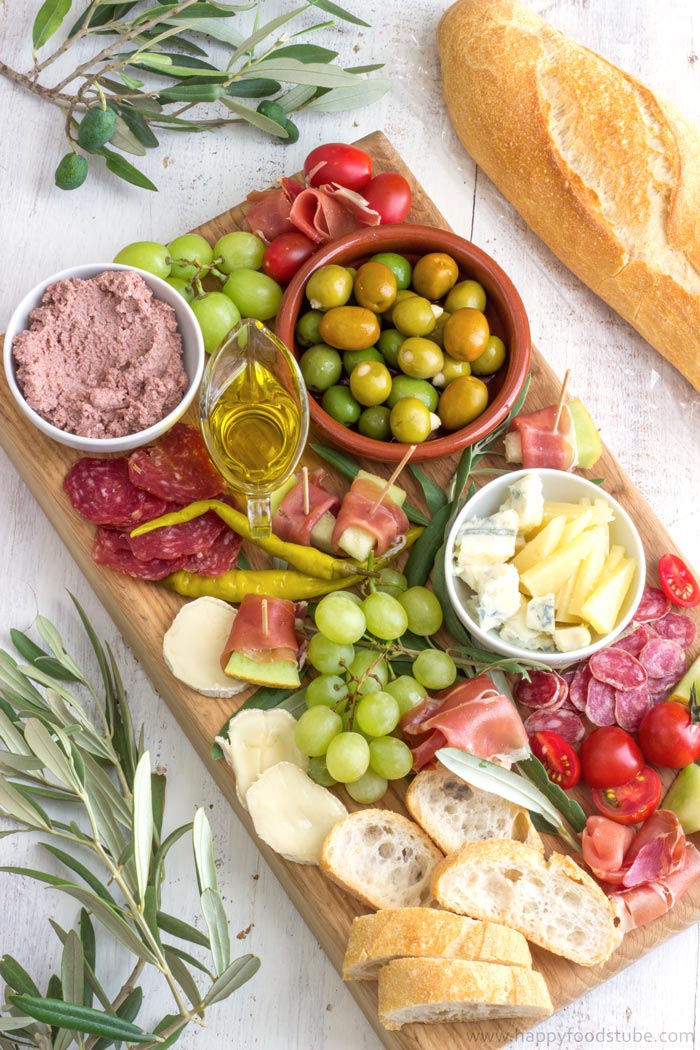 It's also for those who prefer simple dinner! And for those who love hosting parties and need something fast yet yummy! And guess what? It's a perfect way to share your meal with friends while watching the Olympics 2016! Don't you think so?
We love this antipasti platter! We love it a lot! And we prepare it a lot!
What we like about this simple platter is that it's:
Fast – You can get it ready within minutes. If you are really slow at cutting then count with some extra time ?
Versatile – You choose what ingredients you prefer/like
Simple – No cooking required so everyone can do it!
Fresh – I am not fan of boiled vegetables! I like fresh ones and this is a great way to get enjoy your 5 a day!
Appetizer/Snack/Easy dinner – A perfect appetizer before your main meal, a perfect snack any time of the day or a perfect light dinner to share with your friends!
View full recipe click HERE
For more about our food category click HERE.
For more great recipes click HERE.
Do you have a recipe to share? We would love to hear from you. Submit your recipes HERE.