White Chocolate Buckeyes
Traditional peanut butter Buckeyes, but dunked in a white chocolate bath, and with a peanut butter drizzle! White chocolate and peanut butter together are the BEST combo!
Chocolate and peanut butter are one of the best partnerships, and Buckeyes are the most classic example of that. Creamy peanut butter, paired with butter and powdered sugar, dunked in a bath of silky chocolate. How can they be improved upon?
Arguably, they can't. However, I've made it amply known that I'm firmly in the camp of people that feels that white chocolate and peanut butter are just as amazing, if not better, than chocolate and peanut butter together. Much sweeter, yes, but that's right up my alley! And I feel like white chocolate doesn't overpower peanut butter as much as regular chocolate. But that's just me…
Next time you are making Buckeyes, for a new spin on the classic, try this White Chocolate Buckeyes Recipe. Even better, use regular chocolate too, and make some of both!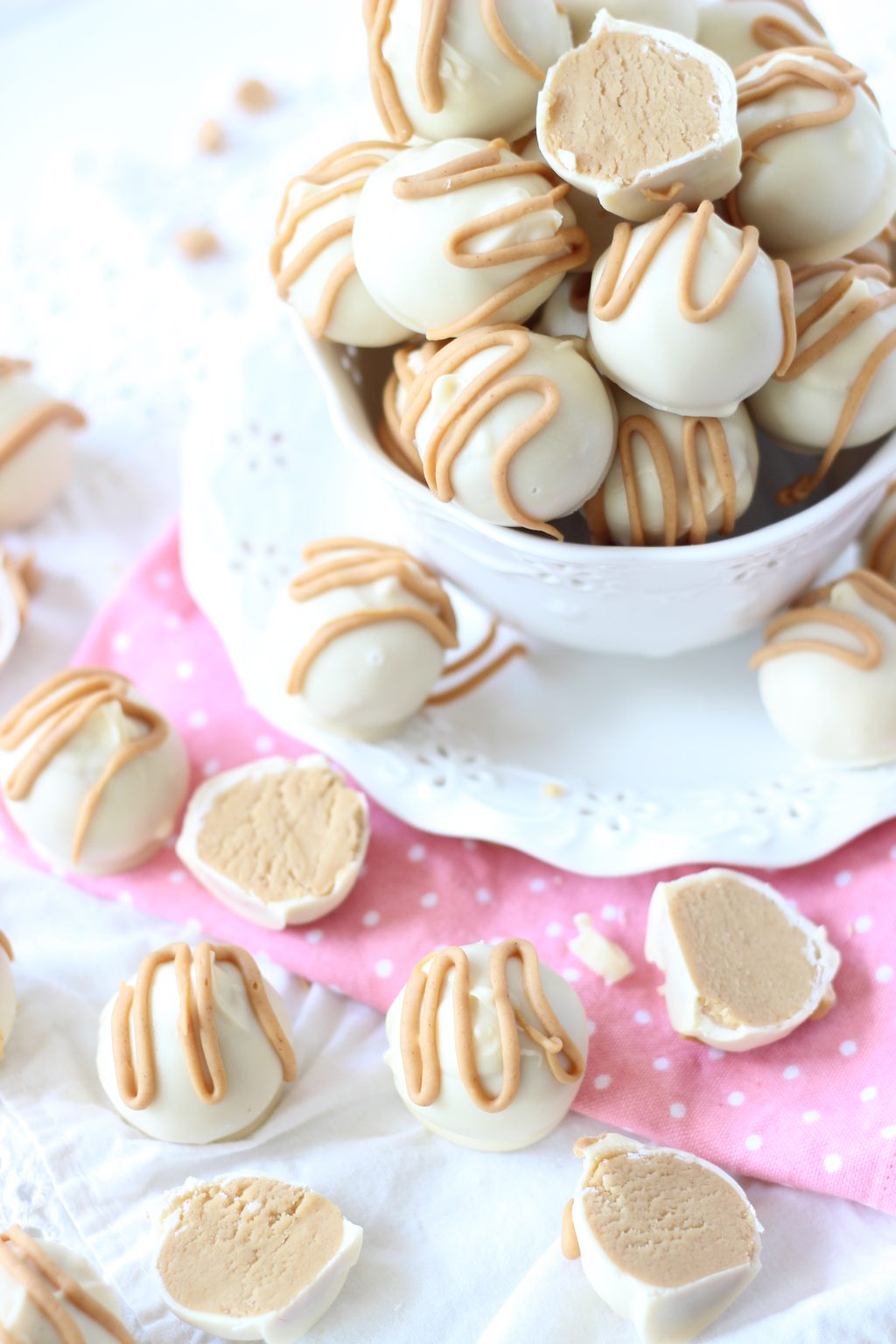 Get the RECIPE!
More from The Gold Lining Girl…
For more about our food category click HERE.
For more great recipes click HERE.
Do you have a recipe to share? We would love to hear from you. Submit your recipes HERE.