Butter Pecan Cinnamon Rolls
Cinnamon rolls made with butter pecan cake mix, filled with brown sugar, cinnamon, and caramel sauce, topped with a warm butter pecan icing
These cinnamon rolls are kinda ugly, you guys. This is ugly food, no? There's no way to make them prettier and more photogenic. No way that I could figure out, so I'll have to convince you with my words instead of the photos.
I discovered cake mix sweet rolls a few months ago, and I obsessed over them. Yeast-based sweet rolls that start with a cake mix. Genius. The flavor is built right into the dough.
I made these Orange Sweet Rolls and Lemon Raspberry Sweet Rolls from the basic recipe, and then, because I can't do anything without going overboard and making it at least 3x, I made these Butter Pecan Cinnamon Rolls.
This Butter Pecan version is a nice segue to fall though. Starting with butter pecan cake mix, and sprucing it up with yeast, these cinnamon rolls are a little more dense and cakey than a standard cinnamon roll recipe, but the yeast keeps them pillowy soft and chewy. And they are SO much fun to make. That's coming from someone who HATES working with yeast. These are foolproof though, maybe that's why they are fun. They WORK.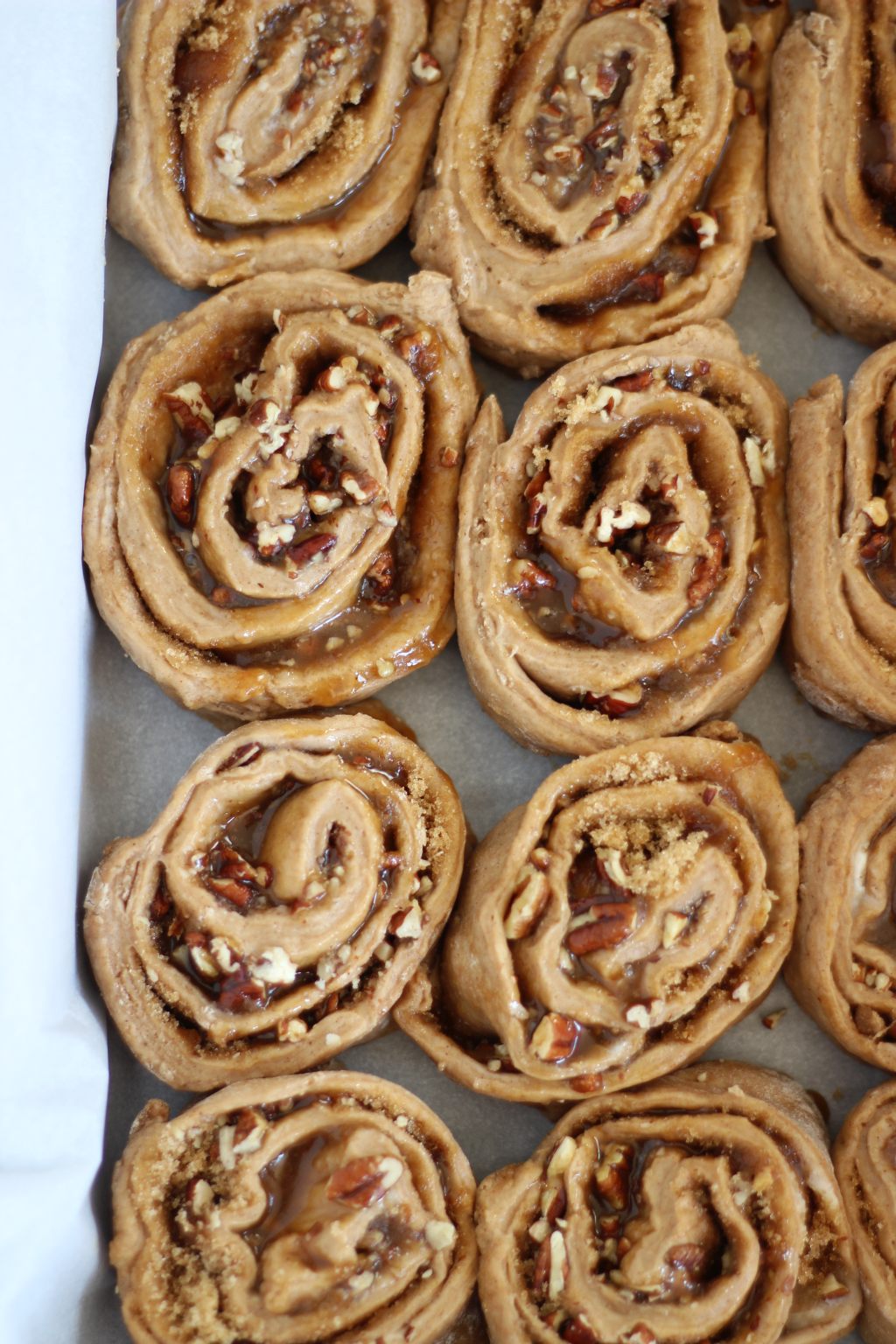 Get the RECIPE!
More from The Gold Lining Girl…
For more about our food category click HERE.
For more great recipes click HERE.
Do you have a recipe to share? We would love to hear from you. Submit your recipes HERE.