Easy Bacon Beans & Greens
These easy bacon beans & greens are the perfect way to use greens from your garden. Serve as a hearty side dish or as a main course.
When I heard this week's Sunday Supper theme was bacon, I had planned to go hog wild (haha bad joke). However vacation was around the corner and I had a big bunch of kale and swiss chard taunting me from the garden. My husband is annoyed that I plant these two greens every year because he says I never use them. Well today I did use them (so there Rick) to make this easy bacon beans & greens dish and wow was it good!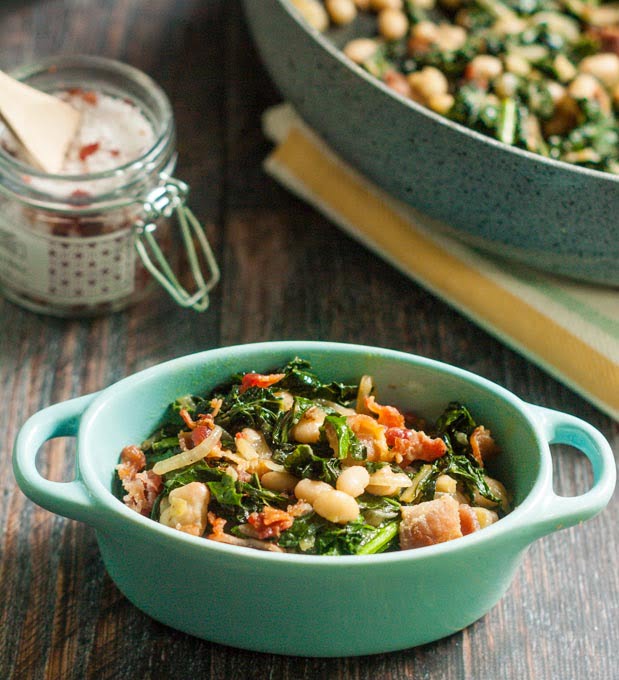 For more about our food category click HERE.
For more great recipes click HERE.
Do you have a recipe to share? We would love to hear from you. Submit your recipes HERE.