Pumpkin Spice Latte Cookies
Chewy (not-cakey!) pumpkin cookies, loaded with spice, flavored with coffee, and drizzled with a coffee glaze! Your favorite fall beverage in cookie form.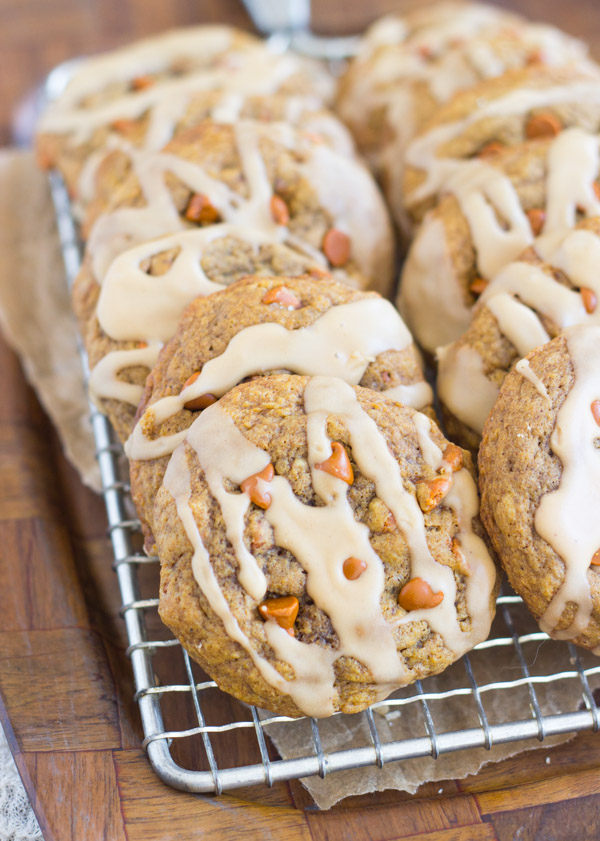 That's what these are: they have crispy edges and chewy middles! They're soft, minimally cakey, and overall, very chewy. It seems like everything pumpkin touches becomes cakey. Not these cookies – they still have a substantial amount of pumpkin, and are strong on pumpkin flavor, but they do not turn out cakey.
They're loaded with spice too. I love a pumpkin cookie that's pretty heavy and intense with pumpkin pie spice, cinnamon, ginger, and clove. If you're going to make a pumpkin cookie, what's the point if it isn't heavy-handed with spice? We want to represent this cookie's namesake too, so to make it more PSL-ish, it's heavy on warm, fall spices.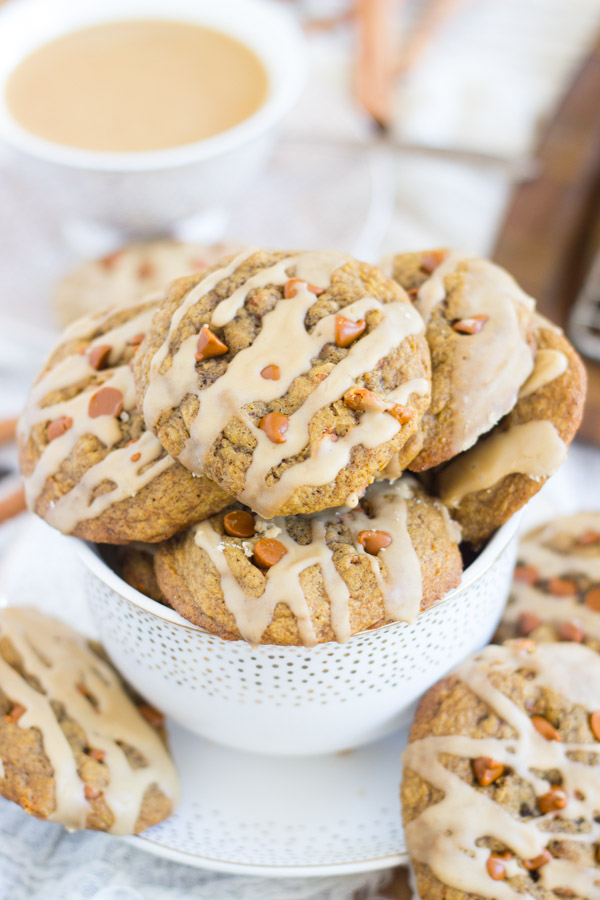 GET THE RECIPE!
More from The Gold Lining Girl…
For more about our food category click HERE.
For more great recipes click HERE.
Do you have a recipe to share? We would love to hear from you. Submit your recipes HERE.