Caramel Apple Dutch Baby with Apple Cider Syrup
I threw some sliced apples in a pan first with butter and brown sugar, and once they were caramelized, I scattered them over the Dutch baby batter.
To top off this Dutch baby, I simmered apple cider on the stove until it reduced to a syrup. Apple cider syrup is time-consuming because it takes a long while for the cider to reduce, but it's mindless, idle work. Once you've got the apple cider syrup on hand, you can enjoy it on EVERYTHING. It's miraculous stuff.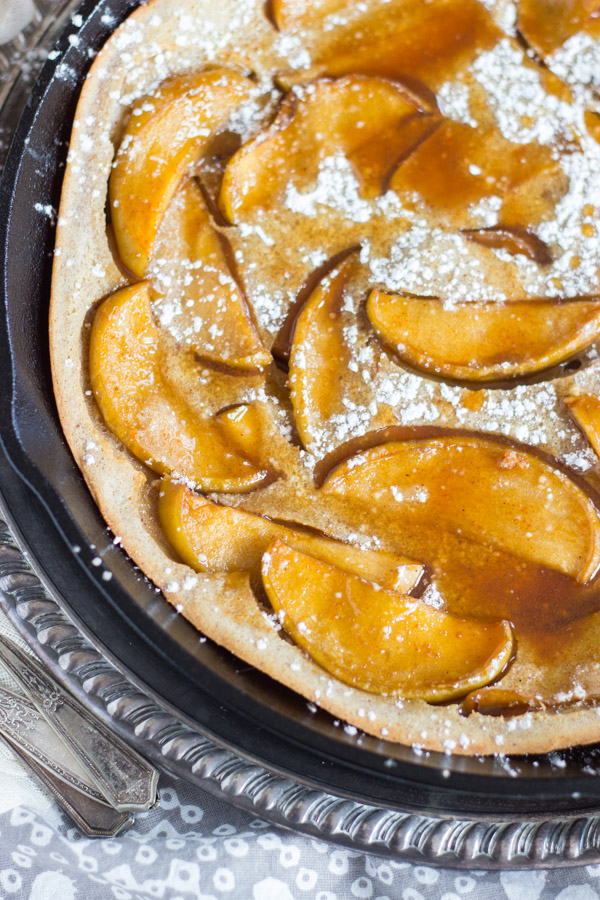 Get the RECIPE!
More from The Gold Lining Girl…
For more about our food category click HERE.
For more great recipes click HERE.
Do you have a recipe to share? We would love to hear from you. Submit your recipes HERE.