Cranberry Apple Salad
A super quick fruit salad with only 3 ingredients! For very little time and effort, you get an impressively sweet and tart fruity side dish.
My food must appear pretty and appetizing. Hence, my Halloween salad is not at all gory or grotesque. Sorry!!! I found a way to still make this a little bit Halloween-ish though by cutting the apple slices with Halloween cookie cutters. That's as close as I think I can get. I'm more into cute Halloween food with ghost and bat-shaped sprinkles than I am to the gory stuff.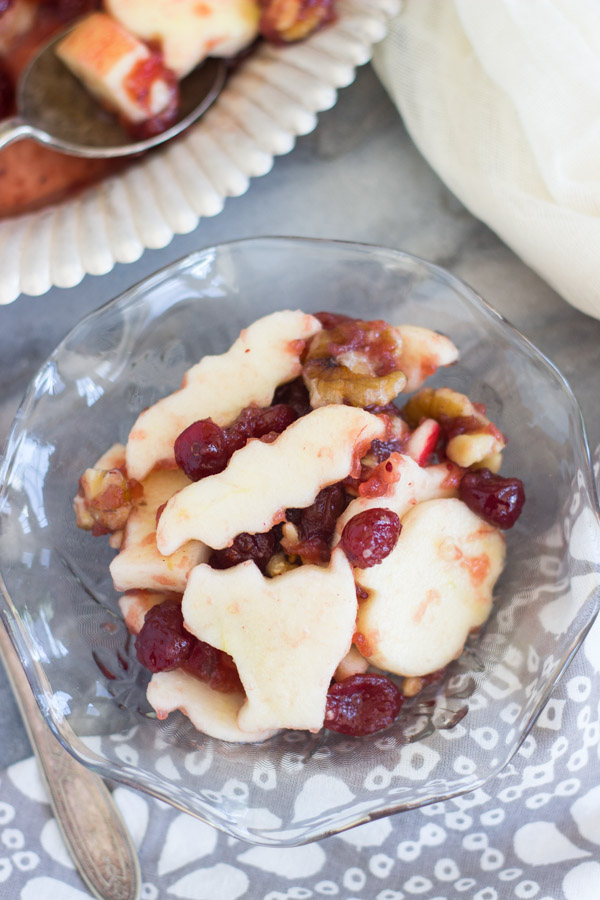 Get the RECIPE!
More from The Gold Lining Girl…
For more about our food category click HERE.
For more great recipes click HERE.
Do you have a recipe to share? We would love to hear from you. Submit your recipes HERE.