Oatmeal Peanut Butter Cookies
Chewy, buttery, brown sugar oatmeal cookies, loaded with peanut butter, Reese's pieces, and peanut butter chips!
I like quirky and weird recipes, and flavor combinations that sound odd, but are wonderful. I like to experiment with interesting combinations, but there's also so much to be said for basics.
Taking a perfect oatmeal cookie – a chewy and soft oatmeal cookie with lots of butter and brown sugar, and figuring out a way to cram peanut butter in it. A whole cups' worth.
I love a simple and unfancy oatmeal cookie anyway. A good oatmeal cookie is hearty, chewy, thick, and buttery, with lots of brown sugar goodness. Add peanut butter, and now it's an even more serious weakness for me.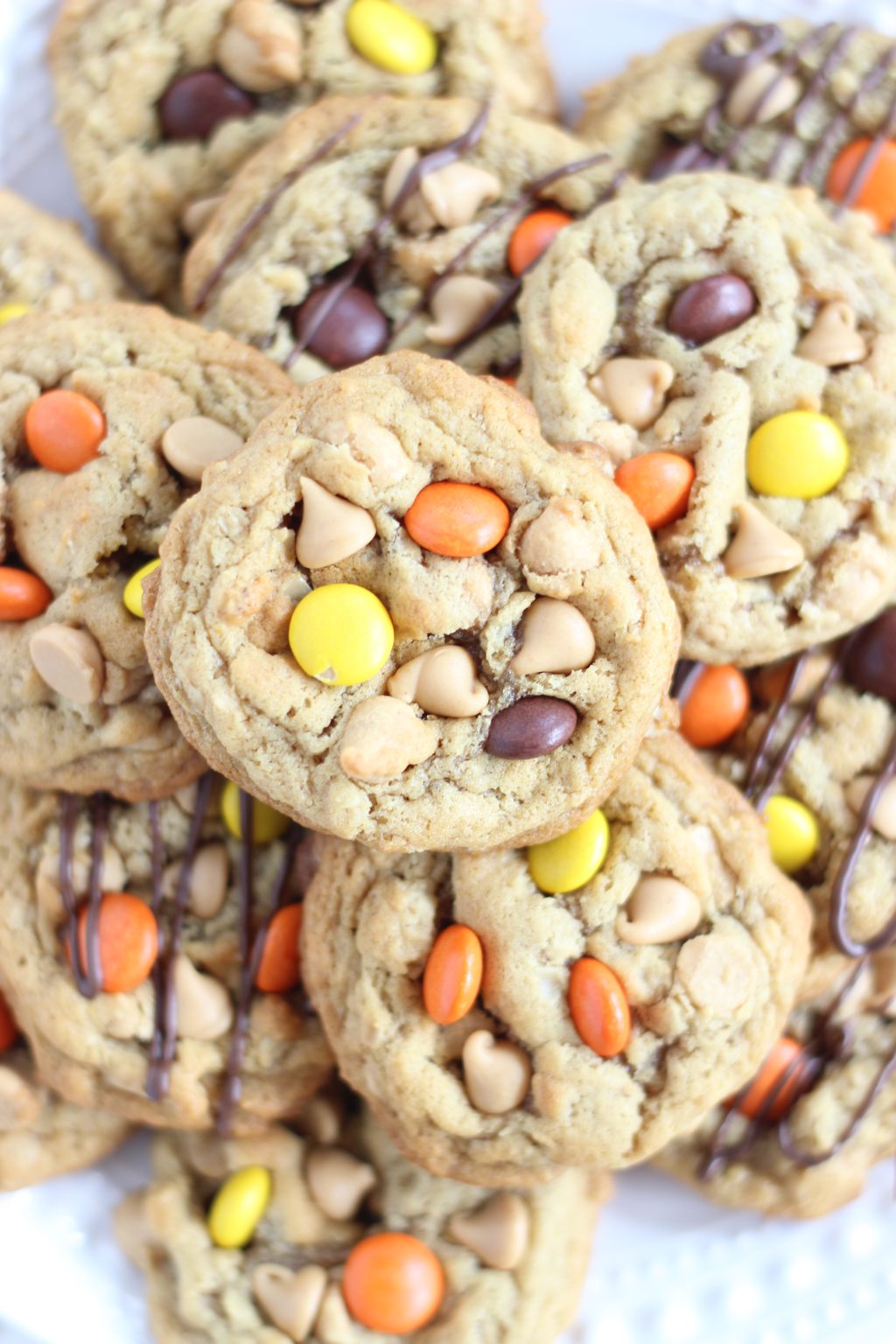 Get the RECIPE!
More from The Gold Lining Girl…
For more about our food category click HERE.
For more great recipes click HERE.
Do you have a recipe to share? We would love to hear from you. Submit your recipes HERE.