Red Velvet Cupcakes with Cream Cheese Frosting
Rich, moist red velvet cupcakes with tangy, fluffy cream cheese frosting!
Food is such a big part of the football-watching experience  for me, and I always look forward to planning football parties and get-togethers, and what food I'm going to make. These cupcakes were a great addition to our usual fare
I say this every year, so you guys probably already know what I'm going to say, but this is my favorite time of year. I love football season, and I wait all year for it. I've been a huge football fan for years, and I look forward to rooting on my college team.  Football parties and get-togethers are such a big part of that. I revel in the camaraderie of rooting with fellow fans of my team, and I even enjoy talking to fans of other teams. College football wouldn't be what it is without good rivalries.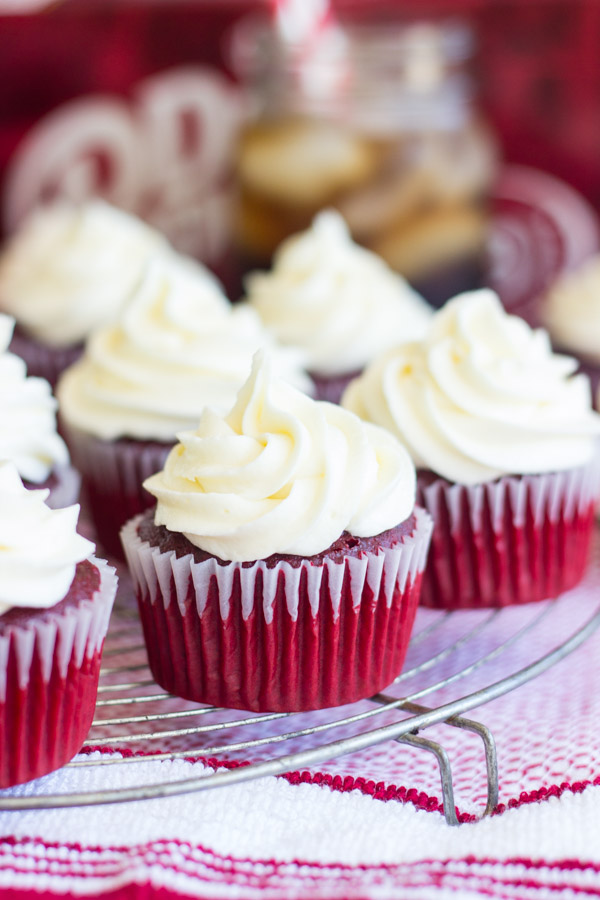 Get the RECIPE!
More from The Gold Lining Girl…
For more about our food category click HERE.
For more great recipes click HERE.
Do you have a recipe to share? We would love to hear from you. Submit your recipes HERE.