Slow Cooker Beef Enchilada Soup
This Enchilada Soup made in the crockpot is the easy way to enjoy the flavor of beef enchiladas for dinner! This was a warm, comforting way to enjoy my favorite flavors, and it would be hard to find a more perfect recipe for busy weeknights!
I don't know about you, but I love hearty soups with big chunks of beef in them. They are the best! What's great is that beef stew meat is pretty economical! The ingredients are all easy to find too. This is one of those recipes you want to have bookmarked or memorized for when you are at the store and don't know what to make. I think this one will be a fast favorite at your house!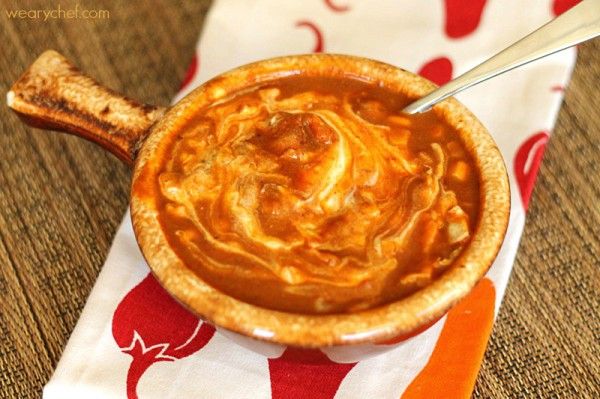 Get the full recipe of this Slow Cooker Beef Enchilada Soup at wearychef.com.
For more about our food category click HERE.
For more great recipes click HERE.
Do you have a recipe to share? We would love to hear from you. Submit your recipes HERE.