Honey Cinnamon Monkey Bread
Sweet, sticky, short-cut monkey bread made with flaky honey-butter biscuits, and drenched in honey-cinnamon syrup! 10 minute prep-time reaps high reward with this simple bread!
Honey and cinnamon are an underrated pair. I don't think the duo gets enough love, and we're about to give them the attention they deserve. It's going to happen in the form of short-cut monkey bread. This Honey Cinnamon Monkey Bread will quickly rise to the top of your list of 'quick & easy', throw-together-at-the-last-minute, type of recipes.
It's not just that this Honey Cinnamon Monkey Bread is incredibly quick to prep, but it also only takes 5 easy-to-find ingredients that you probably already have in your kitchen. Probably.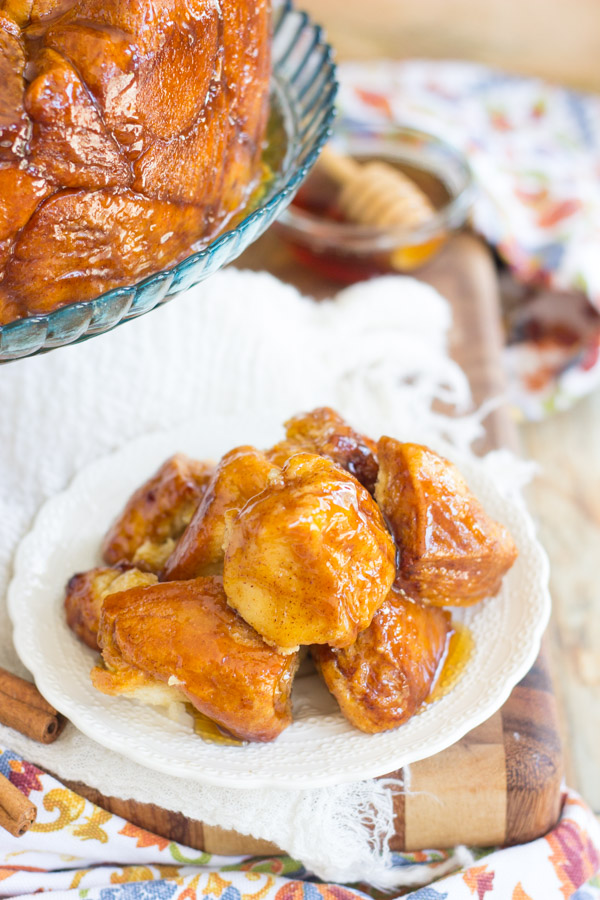 Get the RECIPE!
More from The Gold Lining Girl…
For more about our food category click HERE.
For more great recipes click HERE.
Do you have a recipe to share? We would love to hear from you. Submit your recipes HERE.