Apple Spiced Olive Oil Cake with caramelized apples
A rich and moist, but fluffy and springy apple pie-spiced olive oil cake. Topped with a dusting of powdered sugar, and caramelized apples!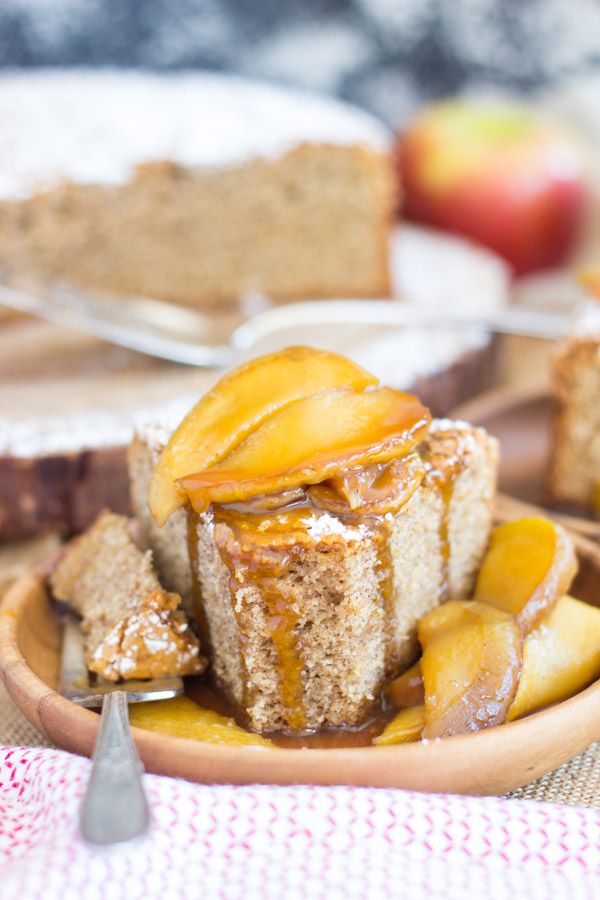 Olive oil cake with a fall makeover. I have a Citrus Almond Olive Oil Cake that was so incredibly popular at Christmastime about two years ago, and I wanted to resurrect it with a fall theme.
That cake is like nothing else. It's light and springy, fluffy, and a little spongey.  Yet it's dense and kinda chewy. It's not an overly sweet cake, and it's perfect for a person who likes a more rich dessert, versus something that's straight-up sweet and sugary.
I don't discriminate against any desserts, but I know that not everyone likes stuff like fudge and marshmallows.
Despite being rich, it's not heavy. The olive oil makes it moist and rich, and adds a really interesting subtle flavor too, but it doesn't make it heavy like a pound cake. You beat the eggs pretty heavily so that it gives this cake a fluffiness and lightness.
I wanted to add fresh grated apple to this cake, but I wasn't sure if it would throw off the chemistry of this recipe, so I just threw in quite a lot of apple pie spice, and it honestly gives off all sorts of apple vibes with just that spice alone. I also rounded out the spices with cinnamon, ginger, and nutmeg, and so it's pretty loaded up. There's so much flavor to it with the blend of spices and the olive oil. I didn't want to overpower those elements.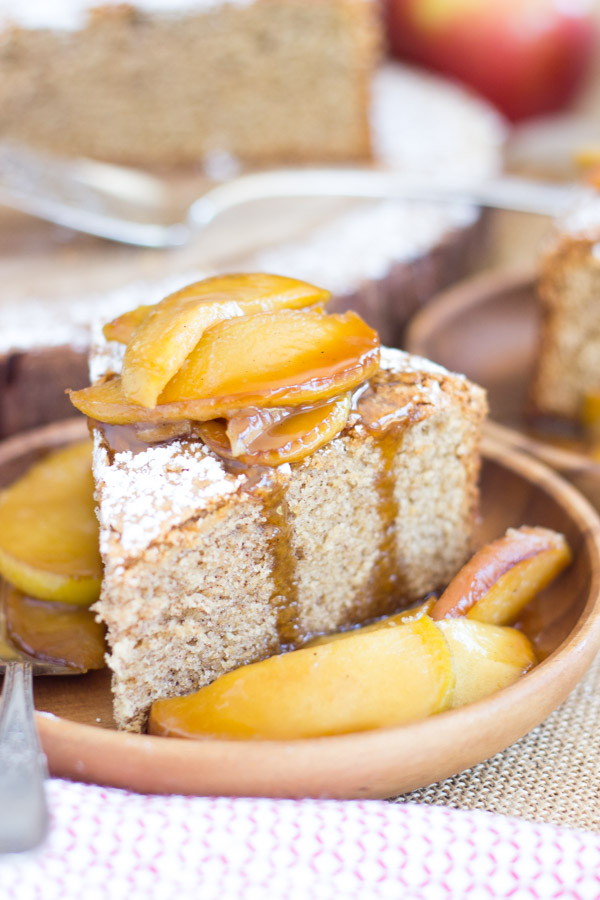 Get the RECIPE!
More from The Gold Lining Girl…
For more about our food category click HERE.
For more great recipes click HERE.
Do you have a recipe to share? We would love to hear from you. Submit your recipes HERE.