Green Chicken Enchilada Soup
This simple chicken enchilada soup uses pantry staples and tastes delicious!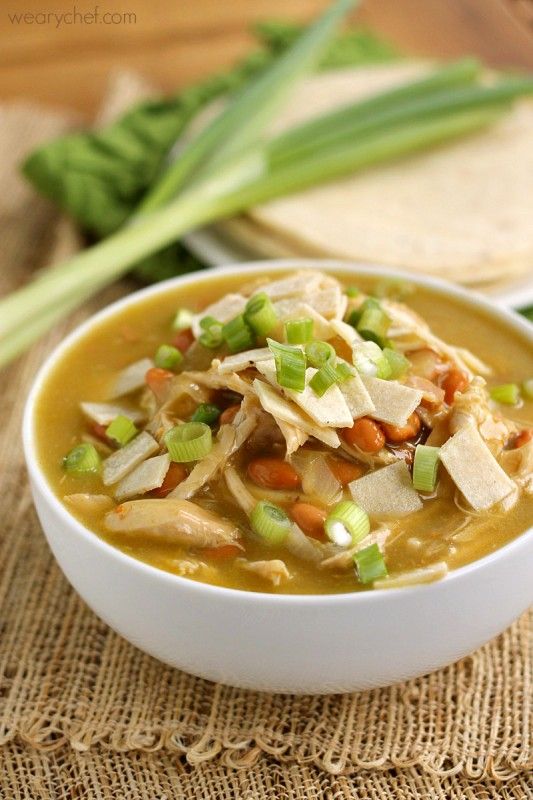 When you have to drop everything at any moment to run a little kid to the bathroom, dinners like this enchilada soup are perfect. This soup only takes a few minutes to get started, and then it's pretty much on autopilot until dinner time. It's simple and not too spicy (unless you want to add extra heat!), so the whole family can enjoy it. This one would do well in the slow cooker too!
Traditional enchiladas are pretty time consuming, so sometimes it's nice to skip the work and enjoy the flavor of enchilada sauce in a throw-together dinner. I topped our bowls of soup with corn tortilla strips for the full enchilada effect, but you could also use crushed tortilla chips if you prefer. Add a dollop of sour cream on top, and you're on your way to dinner heaven!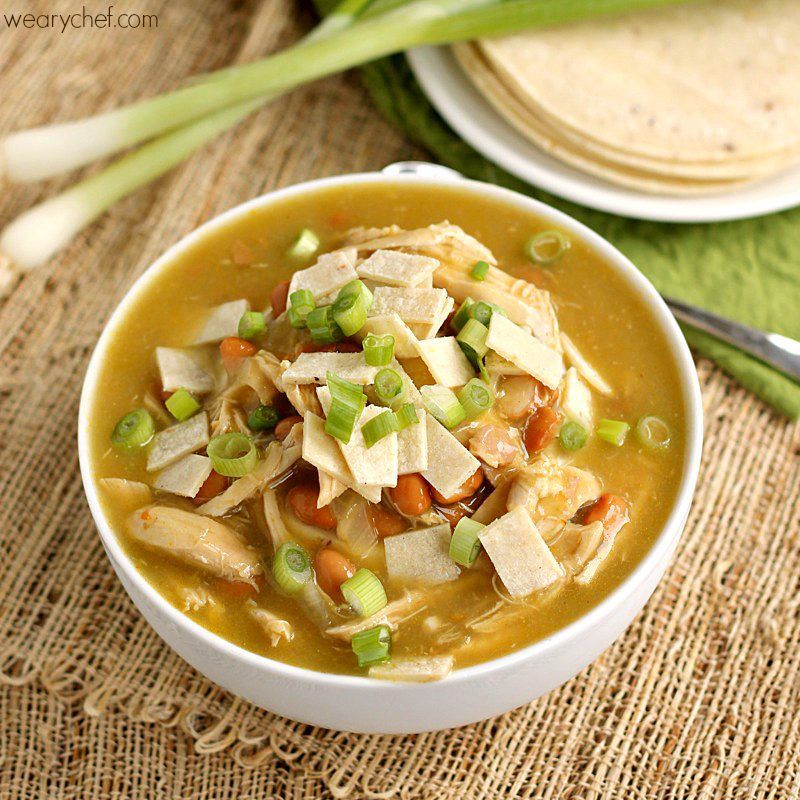 Get the full recipe this  Green Chicken Enchilada Soup at wearychef.com now!
For more about our food category click HERE.
For more great recipes click HERE.
Do you have a recipe to share? We would love to hear from you. Submit your recipes HERE.